The news of the passing away of the famous singer has left many devastated. With heavy heart, The specials announces the death of the ska legend in a tweet on Monday, December 19. Terry Hall died on Sunday, December 18 at 63 years. Read on to find out the cause of his death.
How Terry Hall started his career
The Coventry born Singer, Terence Edward Hall, popularly called Terry Hall rose to fame in 1979 after releasing hits like Ghost Town, Gangsters and Too Much Too Young. He was one of the founding members of the Specials Band that was formed in 1979.
Terry hall had a terrific childhood experience. The late singer was abducted by a pedophile ring and subjected to sexual abuse when he was 12 years old. He has been battling depression and addiction throughout his life. He left school before his 15th birthday as a result of depression.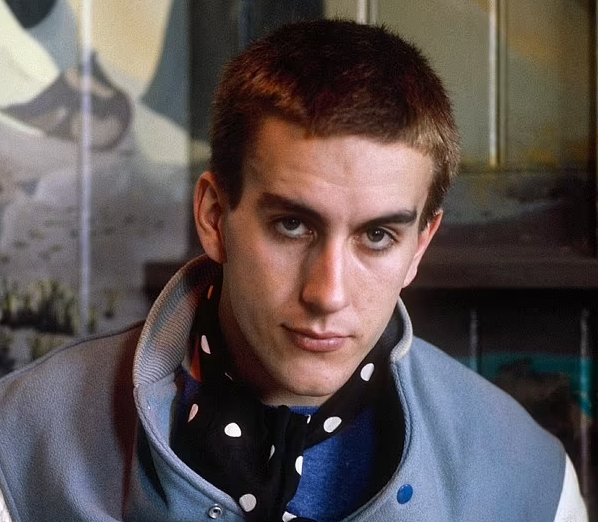 After leaving school, he went on to take various short-term jobs such as bricklayer, quantity surveyor, and apprentice hairdresser. Hall joined a local punk band called Squad and given his first writing credit on their single Red Alert. At 18 years, Terry Hall became an active member of the late-'70s Coventry music scene and later joined the Specials the Coventry Automatics, now known as the specials. He was recruited by Jerry Dammers, as a frontman.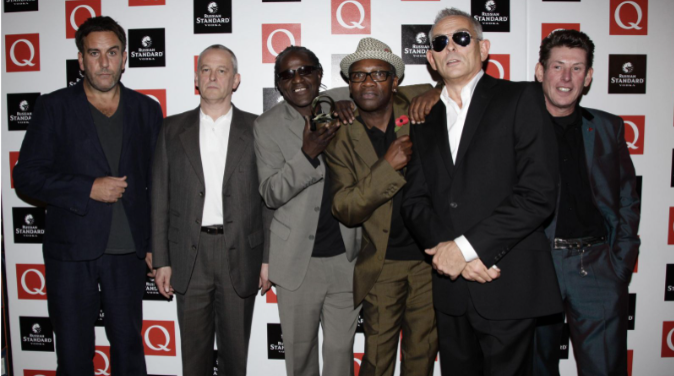 "The Specials were a celebration of how British culture was invigorated by Caribbean immigration," singer Billy Bragg says,
Terry Hall left the Specials in 1981 to set up another group, Fun Boy Three, with two other former Specials members, Neville Staple and Lynval Golding. He later returned to the Specials.
Tributes to the late singer, Terry Hall
Specials band has pens down their tribute to their beloved member. The tweet reads: "It is with great sadness that we announce the passing, following a brief illness, of Terry, our beautiful friend, brother and one of the most brilliant singers, songwriters and lyricists this country has ever produced,"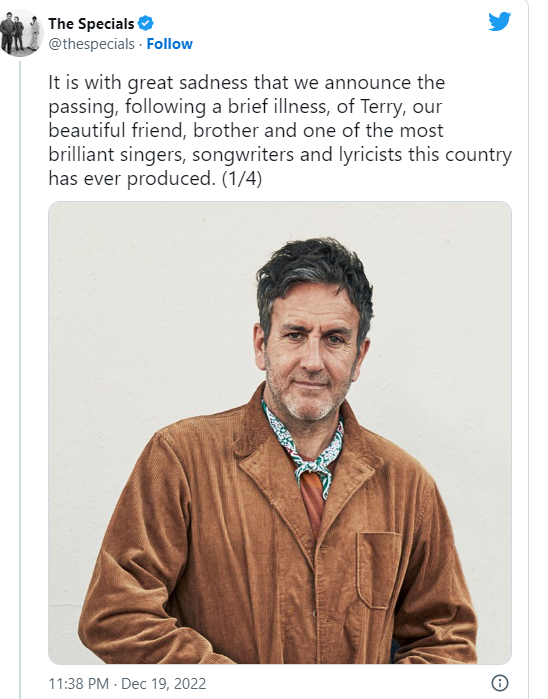 "Terry was a wonderful husband and father and one of the kindest, funniest, and most genuine of souls. His music and his performances encapsulated the very essence of life… the joy, the pain, the humour, the fight for justice, but mostly the love. He will be deeply missed by all who knew and loved him and leaves behind the gift of his remarkable music and profound humanity," They further stated. Fans all over the world also joined in paying their tributes to the late singer.
Cause of Terry Hall's death
Terry Hall died after a brief illness. However, the nature of the illness was not disclosed. In 2004, he attempted suicide and was diagnosed as manic depressive.
Hall is survived by his wife, the director Lindy Heymann with whom he had one son as well as two older sons, (Theo and Felix) with his ex-wife, Jeanette Hall of the Go-Gos band.