The news of the passing away of the popular US Rally Diver has left many devastated. Ken Block died in a snowmobile accident which took place in Utah's Wasatch County at the age of 55. What led to his death? Read on to find out.
What led to Ken Block's death
According to the report, Ken was riding on a steep slope when the snowmobile turned over and fell on top of him. He sustained injuries and was confirmed dead at the spot.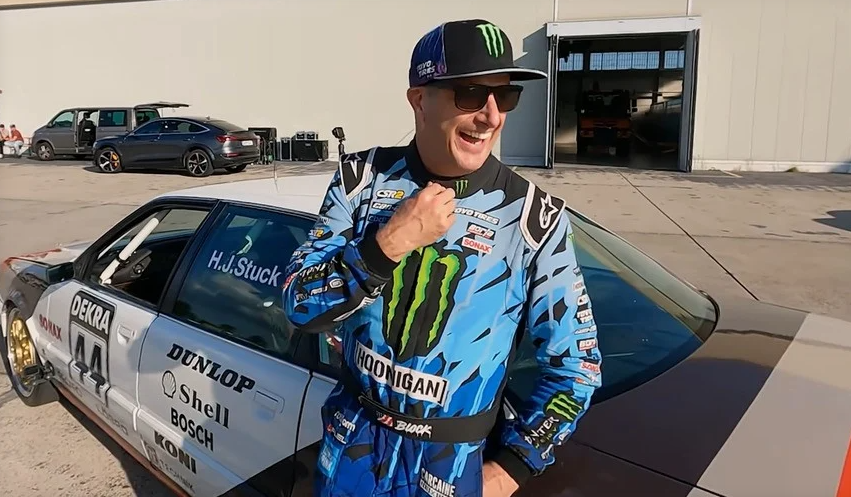 With heavy hearts, the Hoonigan Racing team announced his death on Instagram on Monday, January 2.
"It's with our deepest regrets that we can confirm that Ken Block passed away in a snowmobile accident today. Ken was a visionary, a pioneer and an icon. And most importantly, a father and husband. He will be incredibly missed." The post reads. Ken Block was the co-owner of the team and Head Hoonigan In Charge.
How did Ken Block become popular
The active youtuber rose to fame after winning the Rally America's Rookie of the Year award in 2005. This was the year he started his National rallying career with the Vermont Sports Car team. He also co-founded a sportswear company known as DC Shoes which he later sold his ownership in 2004.
He competed in the World Rally Championship and qualified as one of the only four Americans to score points in the game. He also won various rallycross medals at the X Games.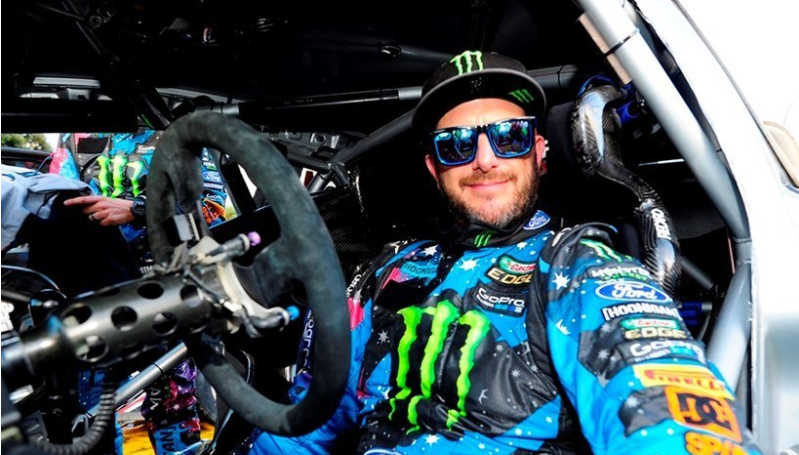 Block is the producer of the Gymkhana video series which he was seen driving on dangerous tracks and obstacles. The video series was first released in 2010 and has attracted millions of views on YouTube.
Tributes to the late Rally star
Tributes continues to roll in from friends and fans of Ken Block in various social media platforms. The American Rally Association revealed that he was a massive influence on everything he touched including the global world of rallying.
"There is nobody like Ken Block" DC Shoes says in a tweet as they praise the unique qualities of their former boss.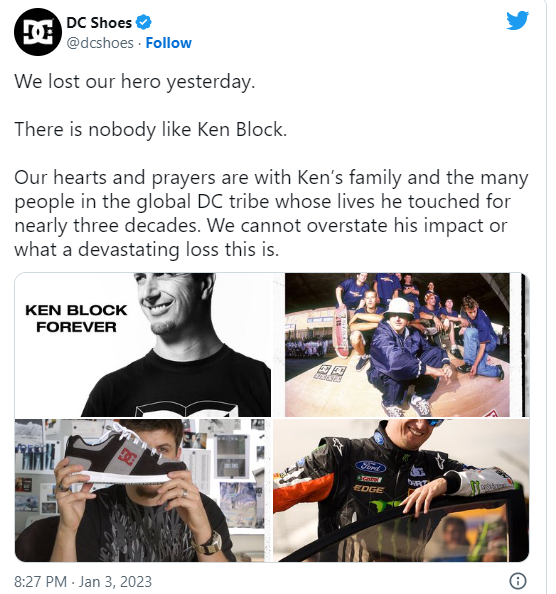 Matt LeBlanc who hosted the BBC's Top Gear program that Block featured in, has also reacted to the death of the rally star. "So saddened by the loss of Ken Block. A true talent and friend taken far too soon. You will be missed by all who had the pleasure of meeting you my friend. My condolences to your family." He said.
Ken Block was indeed a great man and he will be missed by all. He is survived by his wife, Lucy, and three children.