The FIFA World Cup Finals between Argentina and France ended with so much excitement from fans. Speaking on the World Cup Finals 2022, Google CEO, Sundar Pichai reveals that the match recorded the highest traffic on Google in the past 25 years as football fans all over the world were checking for updates on the FIFA World Cup 2022 on Sunday, December 18.
"Search recorded its highest ever traffic in 25 years during the final of #FIFAWorldCup, it was like the entire world was searching about one thing!" the Google CEO tweeted on Monday December 19.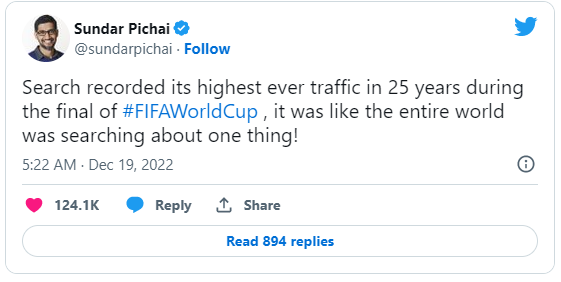 France was defeated by Argentina in the FIFA World Cup Finals 2022 that ended with 4-2 on penalties and fans could not hold their excitement as Argentina emerged the winner despite Kylian Mbappé scoring the first hat trick in a final in 56 years.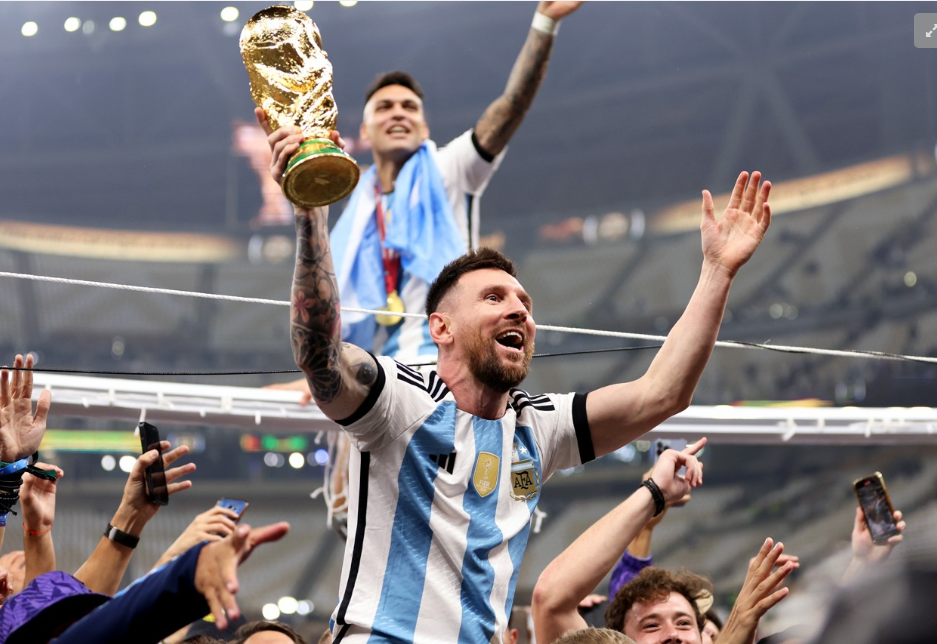 FIFA World Cup Finals 2022: Messi becomes the Greatest Of All Time
Argentina star player, Lionel Messi was declared the man of the game after losing the world cup trophy in several attempt. It is indeed a dream come true for him and the entire team as they claim their third world cup title.
 Congratulating both teams for a wonderful performance, Pichai noted that the FIFA World Cup Finals 2022 is one of the greatest games ever. "Nobody deserves it more than #messi" he said in another tweet.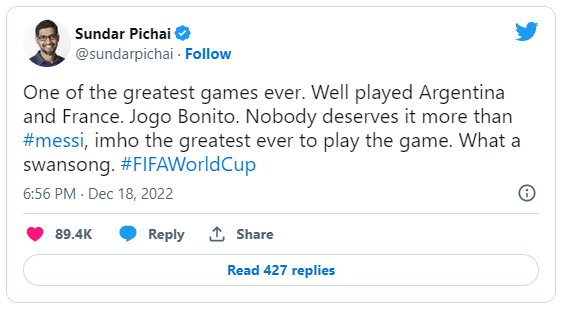 Excited about his victory, Lionel Messi posted a photo on Instagram which he captioned: "World Champions! I dreamed it so many times, I wanted it so much that I still haven't fallen, I can't believe it. Thank you very much to my family, to all who support me and also to all who believed in us. We demonstrate once again that Argentines when we fight together and united we are capable of achieving what we set out to do. The merit belongs to this group, which is above individualities, it is the strength of all fighting for the same dream that was also the dream of all Argentines… We did it! Go Argentina! we are seeing each other very soon,"