American rapper, Duck Derrick Banks who is popularly known as Lil Durk shares pictures of an accident scene on Instagram on Sunday, December 18. The pictures suggested that he was involved in an accident. Thankfully, he survived. Find out more about the accident in this post.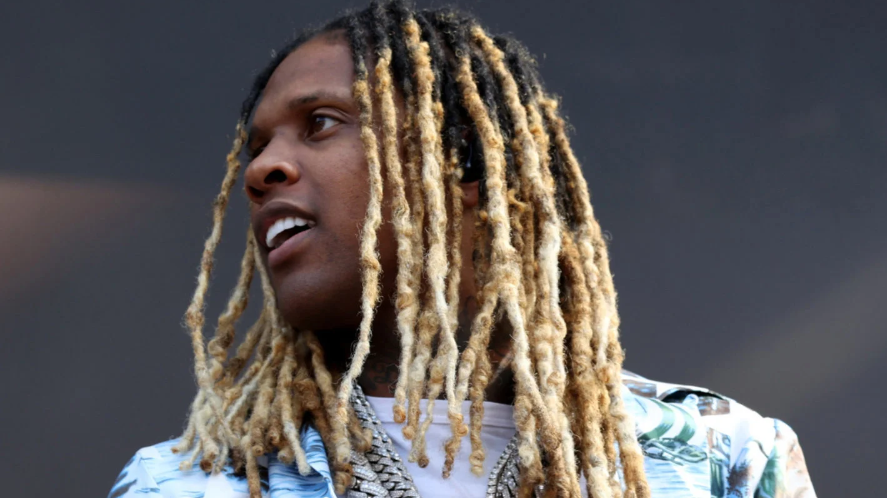 What is the cause of Lil Durk's accident?
Fans expresses their worries over the recent post made by lil Durk on Instagram and sent him good wishes. The rapper posted photo of a fatal car accident with the caption "Live life any day can be your last SMURK". He didn't give any explanation on the accident, so we can't tell how and where it happened.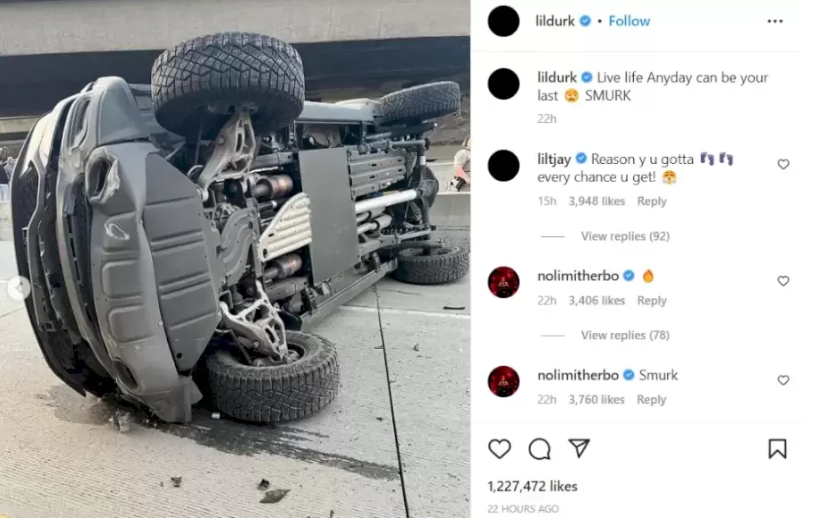 Reacting to his post, a fan wrote, "Real ones stay blessed, u still here for a reason gang, turn up 💪💪🙏🏆". Another posted: "Ain't nothing like flipping a car and walking right out like nothing happened. It's giving #blessed and #highlyfavored."
Other injuries the rapper has experienced
The 30 years old rapper seems to be a lucky man. In 2018 when he and his friends were involved in a hit-and-run car accident. Durk spend a few days in the hospital and got back on his feet.
He experienced another accident at Lollapalooza 2022 in Chicago while on stage performing at the music festival. He had a sudden fall and the onstage pyrotechnics hit him and he sustained an eye enjury and was taken to the hospital. Not withstanding, the rapper was still performing even after the accident.
In a post on Instagram, lil Durk was seen wearing a bandage over his eye. He told his fans that he needs a few days to recover.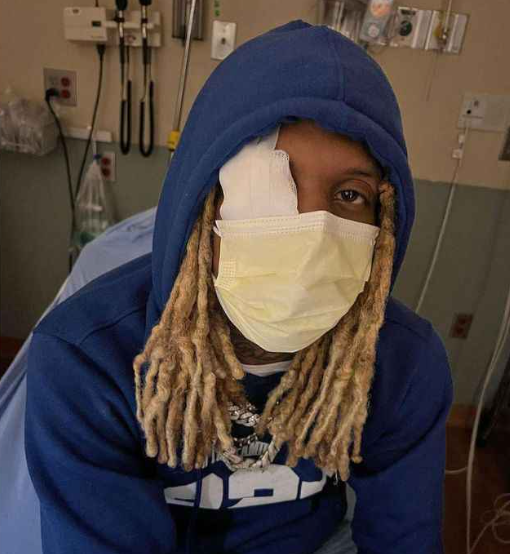 The post reads: "Due to the incident that happened at Lollapalooza in Chicago on stage, I'ma take a break & focus on my health. I finished my performance yesterday for my fans. Appreciate y'all."