A TTC vehicle has been involved in a collision on Monday, December 12 killing a 73 years old woman. The incidence happened at 11:15a.m along the intersection of Dundas street West and Spadina Avenue.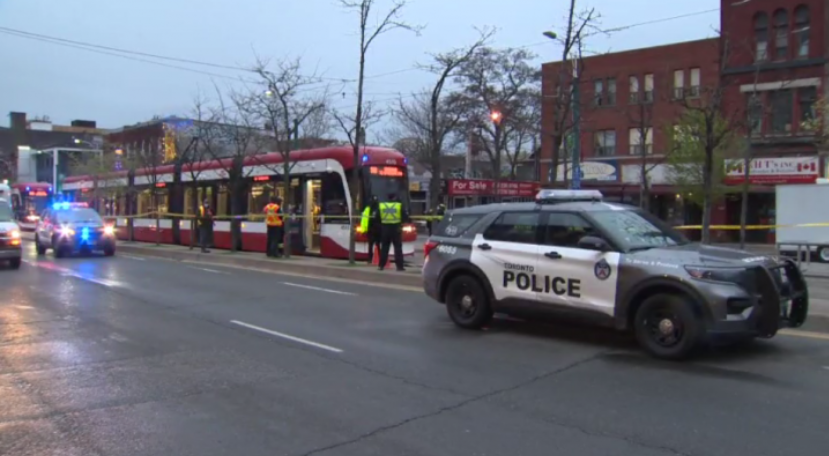 According to reports from the Toronto Police, the 53 year old driver of a 2020 Ford RMD commercial van was travelling west and was about turning north when he struck the woman who was seen walking along the pedestrian crosswalk. Unfortunately, she was confirmed dead at the scene. "Police and paramedics responded immediately but unfortunately she suffered very serious injuries and succumbed to those injuries and was pronounced on scene." Inspector Lori Kranenburg said. Const. Laura Brabant also stated that the driver remained at the scene is co operating with the investigation.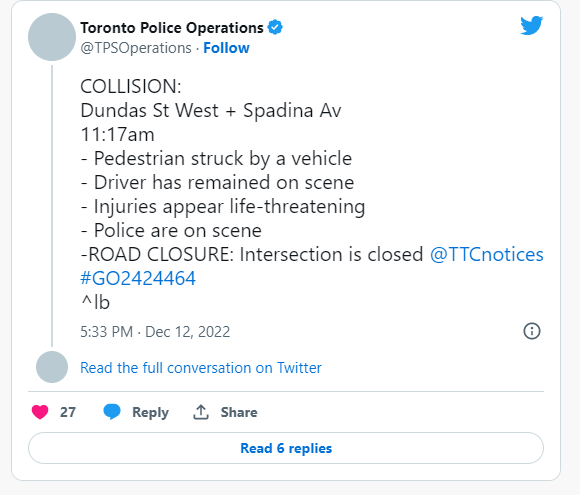 What led to the Spadina accident?
The cause of the Spadina accident is still unclear. TTC made this known in their statement which reads. "While we don't have any information as to cause, our thoughts are with all involved in the wake of this tragedy. As always, police have our full cooperation as they investigate".
Kranenburg has appealed that anyone around the area at the time and witnessed the events or have the dashcam footage, should kindly contact Toronto Police Traffic Services.
The intersection was shut down for several hours following the incidence but has been reopened.