Grant Wahl's death has left his fans and friends heartbroken. The renowned US based soccer writer collapsed at Lusail Iconic Stadium on Friday, December 10. According to the reports, he was covering the Quarter final match between Argentina and Netherlands in Qatar when he suddenly collapsed in the press box. He was placed on a stretcher and rushed to the hospital. Unfortunately, he was confirmed dead on Saturday despite the efforts to revive him. He died at 48.
Reacting to Grant Wahl's death, his wife, Celline Gounder released a statement on tweeter. She wrote "I am so thankful for the support of my husband @GrantWahl's soccer family & of so many friends who've reached out tonight. I'm in complete shock."
Grant Wahl has been reporting in FIFA tournaments since 1994 and he just got honored by FIFA and AIP and was given an award for contributing to the growth of the football industry over the past eight years.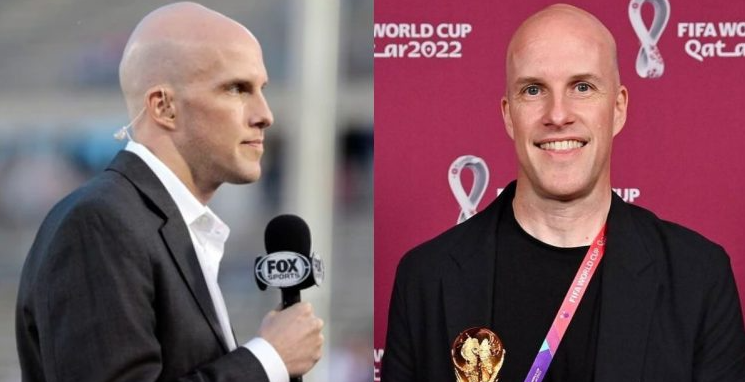 FIFA President, Gianni Infantino has also sent out his condolence to the family and friends of Grant Wahl. "It is with disbelief and immense sadness that I have been made aware of the passing of renowned sports journalist Grant Wahl, whilst reporting on a quarter-final match during the FIFA World Cup in Qatar. Only some days ago, Grant was recognized by FIFA and AIPS for his contribution to reporting on eight consecutive FIFA World Cups, and his career also included attendance at several FIFA Women's World Cups, as well as a host of other international sporting events. His love for football was immense and his reporting will be missed by all who follow the global game." Gianni said.
Stilll in shock, Lebron James wrote "Any time his name would come up, I'll always think back to me as a teenager having Grant in our building down at St. V's. It's a tragic loss. It's unfortunate to lose someone as great as he was. I wish his family the best. May he rest in paradise."
The US Soccer has described Grant Wahl as someone they could always count on to deliver insightful and entertaining stories about their game.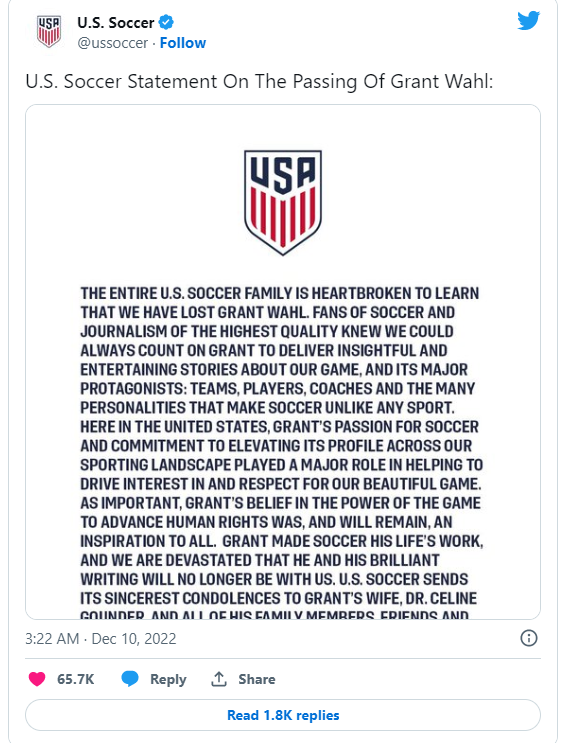 Cause of Grant Wahl's death
The cause of Grant Wahl's death is still unknown. However, while reporting at the quarter finals, he tweeted "My body finally broke down on me. Three weeks of little sleep, high stress and lots of work can do that to you," Wahl wrote. "What had been a cold over the last 10 days turned into something more severe on the night of the USA-Netherlands game, and I could feel my upper chest take on a new level of pressure and discomfort."
According to him, he went to the medical clinic at the main media center and they said he probably had bronchitis. He was given some antibiotics and heavy-duty cough syrup. Wahl went further to say that he felt a bit better just a few hours later.
Grant Wahl is no doubt a man of the people and he will be greatly missed in the football industry.