The 72 years old comedian Jay Leno opens up on the tragic Gasoline Burn accident which he suffered on the November 12. Read on for more details.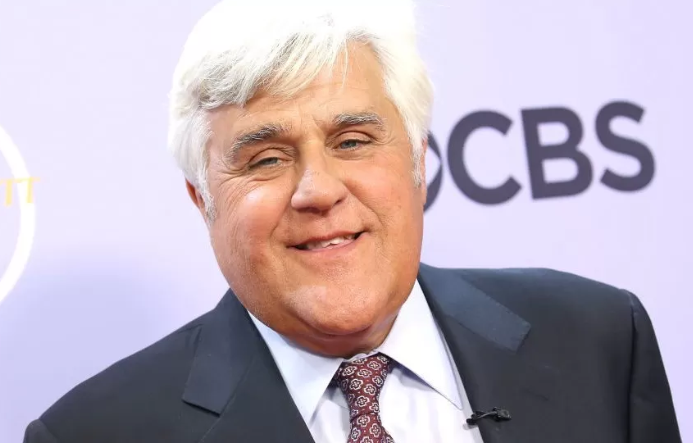 What led to Jay Leno's burn Accident?
Speaking in an interview with Hoda Kotb for the first time after the accident. He recounted how he and his friend Dave Killackey were working on his 1907 White Steam Car that was parked in his 140,000 square foot Burbank garage erupted into flames and burnt his face.
"The fuel line was clogged so I was underneath it. It sounded clogged and I said, 'Blow some air through the line,' and so he did…And suddenly, boom, I got a face full of gas. And then the pilot light jumped and my face caught on fire." Leno said.
He continued, "And I said to my friend, I said, 'Dave, I'm on fire.' And Dave's like, 'All right.' 
I said, 'No, Dave, I'm on fire.' And then, 'Oh, my God.' Dave, my friend, pulled me out and jumped on top of me and kind of smothered the fire,"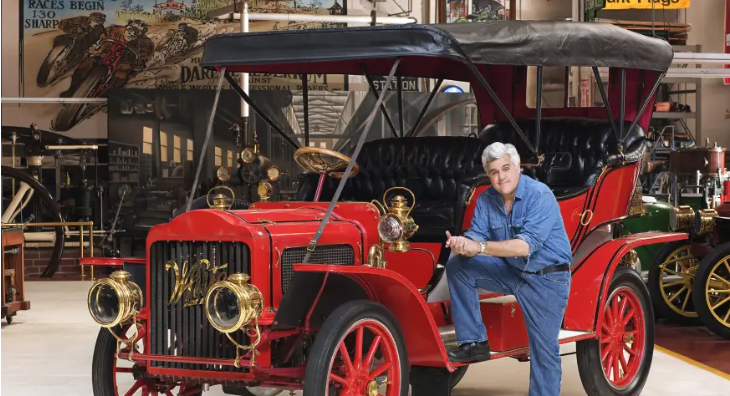 Killackey, explained how he tried to help his friend saying that Leno's face was a hall of fire so he couldn't see his face. However, he quickly grabbed Leno's head and pulled him into my chest and started to smother the fire.
How serious was Jay leno's face burn?
Leno was first taken to a local hospital, and then he was transferred to the Grossman Burn Center in Los Angeles where he spent nine days undergoing series of surgeries.
The former host of The Tonight Show With Jay Leno canceled a performance in Las Vegas scheduled for the next day following his face burn accident
The Medical Director of Grossman Burn Center, Dr. Peter Grossman, who treated the former "Tonight Show" host explained that he had pretty significant burns to face, hands and chest. He made this known at a news conference on November 16.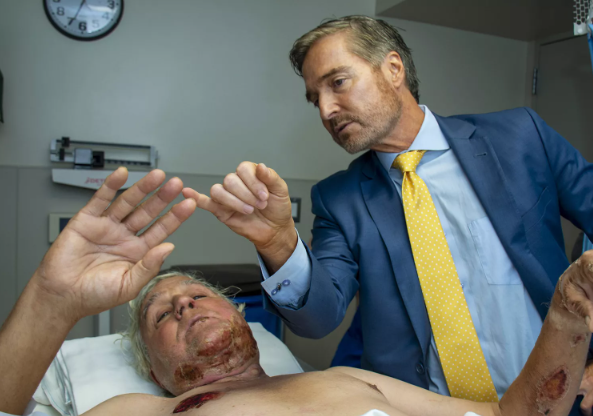 Surprisingly, Leno performed Leno performed in front of a sold-out crowd at his regular haunt the Comedy and Magic Club in Hermosa Beach, California just two weeks after the accident.
"I never thought of myself as a roast comic-We got two shows tonight. Regular and extra crispy." The comedian joked to reporters at the venue of the event.
"It was an accident, that's all. Anybody who works with their hands on a regular basis is going to have an accident at some point. If you play football, you get a concussion or a broken leg. Anything you do, there's a risk factor." he wrote on Sunday.
"You have to joke about it. There's nothing worse than whiny celebrities. If you joke about it, people laugh along with you." Leno added
Despite his jokes, Dr Peter Grossman noted that the Comedian had a serious burn but he anticipates that Leno recovers fully.
Soon after the accident, Jay Leno, an avid lover of cars, returns back to his garage "It was really fun to be back at work again.". He admitted that working in his garage gives him so much joy.
US News and World report reveals that Jay Leno's Garage has more than 180 vehicles including exotic cars, hypercars and museum-grade artifacts.
Leno is a strong and talented comedian. We hope to see more of Jay's performances.