Responding to the need for users to have any easy and convenient way to share their thoughts on Instagram, Meta owned platform, Instagram, has announced the release of a new feature known as Instagram Notes on Tuesday, December 13. This feature has been on testing for months. Users can now connect with their friends easily. Read on to know more about the Instagram notes.
What are Instagram Notes
According to Meta, Instagram notes are a new way of sharing your thoughts and see what your friends are up to – and you can write anything you want. The new feature allows you to share a 24-hour status with your friends. It can be up to 60 characters long and contain text and emojis.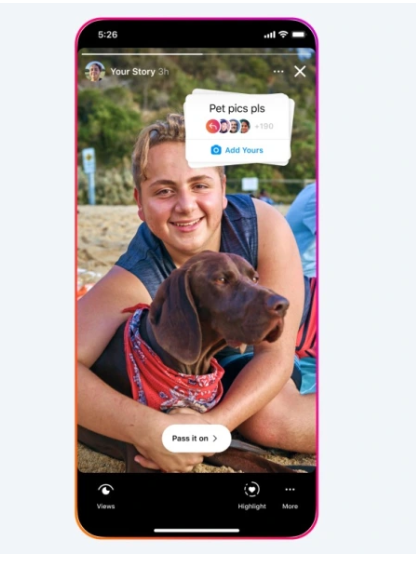 "During testing, we learned that people liked having a lightweight, easy way to share what's on their mind and start conversations. From asking for recommendations to sharing what they're up to, Notes give people a casual and spontaneous way to express themselves and connect with each other." Instagram explains.
How to use Instagram Notes
To leave a note, all you have to do is to go to the top of your inbox, and you'll see Notes between the search bar and direct messages. select the followers you follow back or people on your Close Friends list. then, click on 'Leave a note' and type your message in the 'Share what's on your mind' section. Your note will appear at the top of their inbox for 24 hours. You will receive replies to your notes as DMs in your inbox.
Other upcoming updates on Instagram
Instagram is currently testing new features. These features includes Candid Stories, Group Profile and Collaborative Collections. Let's take a look at the each of them.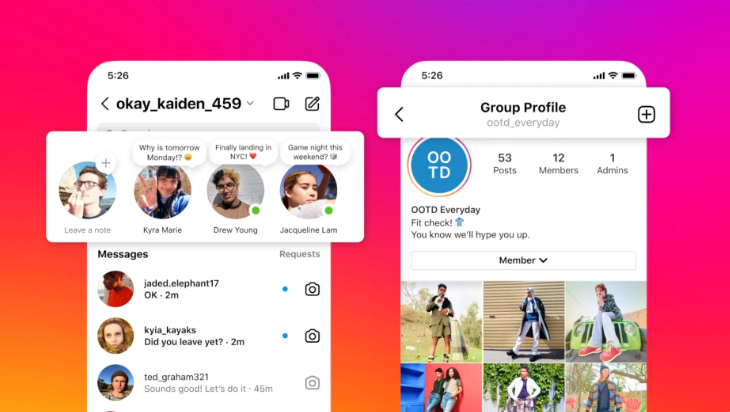 Candid stories
Candid Stories is a new way of capturing and sharing live moments in a story. It will only be visible to those who also share their own. These can be captured from the stories camera, the multi-author story at the top of feed, or from the daily notification reminder starting after the first candid.
Group Profiles
Users can now create and join this new type of profile. it allows people share posts and stories in a dedicated, shared profile with friends. Contents shared will only be shared with a specific group that you choose rather than all of your followers. To create one, tap the + and select Group Profiles.
Collaborative Collections
Collaborative Collections is a new feature being tested by Instagram that lets users connect with friends over their shared interests. You can do this by saving posts to a collaborative collection in a group or 1:1 DMs.
Conclusion
Instagram is trying their best to keep up with the demands of its users. With the constant release of new features, interactions will become easier.