Are you looking for a solution to your hair loss problem? Wondering if HairMax Laser Comb hair growth device is right product for the job? Read this review to know if this hair laser solution is worth your money.
What Is HairMax Laser Comb?
HairMax LaserComb is an at-home hair growth technology that promises to regrow healthy hair. Its clinically-proven low-level laser energy stimulates hair follicles, which will help to restore natural hair growth cycle. The device is FDA approved and promises to do the following:
reverse thinning hair
extend hair growth phase
grow fuller, denser, and more vibrant hair
Features
90 seconds treatment time
non-invasive therapy
suitable for men and women
suitable for all hair types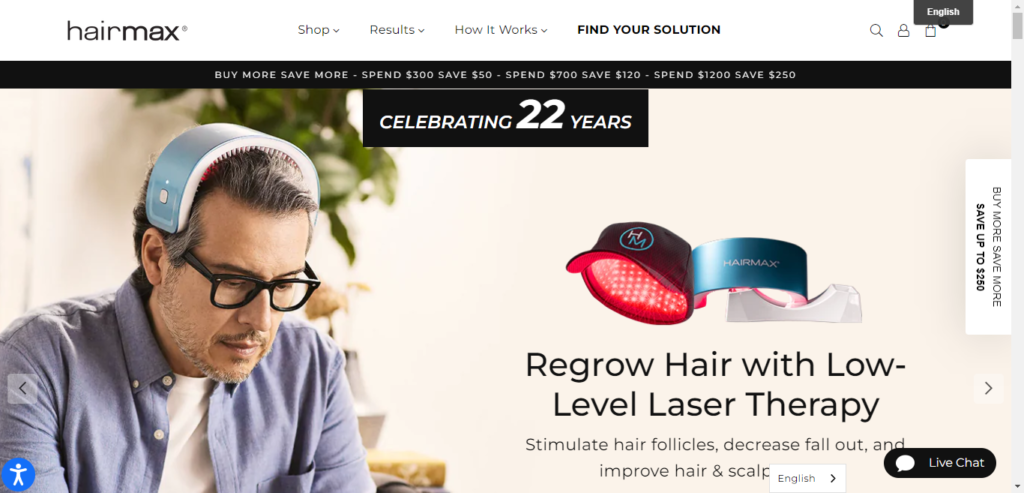 Do You Know You Could Get Back Your Money If You Have Been Scammed?   Great News! Click HERE to Get Started
Does It Work
There are tons of hair growth gadgets like Hairmax Laser comb on the internet and they all claim to give amazing results.
In our reviews, what we always look out for are these:
the visibility of the product owner
the authenticity of their website contents
what customers are saying about the product
Most fraudulent products have no visible owner and always use plagiarized information, and they usually do not have reviews outside their own store.
For Hair max laser comb, we could easily find its owner. David Michaels founded his hair growth company in 2000, and since then, he has continued to release amazing hair growth solutions. Hairmax Lasercomb is one of his products.
The contents used on their website are original texts. Also, there are tons of positive reviews outside their website. For instance, a user wrote this on Amazon:
Expensive but very worth it. I don't know if this will work for those who have thin hair from birth, but for someone like me who had thick hair that's starting to thin because of age, this has proven to be quite effective. The effects obviously won't show after just a few days of usage, so you'll just have to keep using this for months. I'm very satisfied

-Garth
Verdict
Hairmax Lasercomb is genuine and it works. However, like with Radiant Cosmetics and Divi Hair Serum, results will vary from person to person. While for some people, their desired results will show shortly, for others, it may take longer.
Also, if you're undergoing stress, there is a high chance that it may take longer to work.
If you have used Hair max laser comb or attempted to do so, please share your experience with us in the comment section.