Looking for divi hair serum reviews? Have you been curious about divi hair side effects? Read this to know if Divi hair serum is capable of improving hair growth.
What Is Divi Hair Serum
Divi hair serum is a US-made scalp serum blended with multiple amino acids and peptides to stimulate follicle buildup, thicker hair growth, and improve scalp health. It is one of the products of Divi Official LLC, owned by Dani Austin. Divi Hair Serum is preferably for those who have thinning hair, brittle hair that breaks often, hair loss, and itchy scalp.
Key Ingredients of Divi Hair Serum
Each 30ml of divi hair serums contains the following:
Copper Tripeptide-1
Tea Tree Oil
Rosemary Leaf Extract
Caffeine
Eucalyptus Oil
Peppermint Oil
Green Tea Leaf Extract
Menthol
The serum is free of Sulfate, Paraben, and is Dermatologist Tested, as alleged by Divi.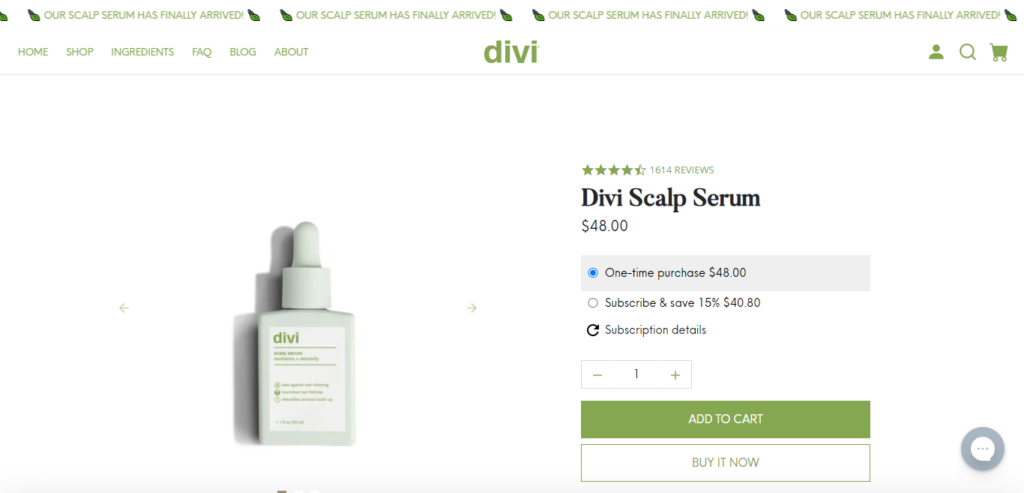 How To Use Divi Hair Serum
As recommended, apply the serum once daily, thoroughly on your scalp. Allow it time to soak. Divi warns that you may experience a slight tingling, which is a sign that you're feeling the serum's effect. This way, the desired results will be achieved is no time. However, always confirm with a doctor that the serum is okay for your skin type.
Hair loss and hair thinning are caused by numerous reasons such as hormonal problems, age, poor diet, stress, or even genetics. So it's advisable you properly trace the cause of your hair loss problem before using this serum.
Do You Know You Could Get Back Your Money If You Have Been Scammed?   Great News! Click HERE to Get Started
What You Should Know About Divi Hair Serum
Divi hair serum is a product of diviofficial.com, and so far, there has been no negative review about the efficacy of their hair growth formula. On their website, there are over a thousand glowing reviews, praising the serum for its effectiveness. However, outside their website, we did not find any reviews. Their product page on Amazon has no reviews, and the product was unavailable. So, we cannot vouch for the authenticity of those positive reviews on Divi's website.
Does Hair Growth Serum Work?
Many causes of hair loss can be reversed by adopting a healthy lifestyle, avoiding stress, exercising, and eating the right foods. Physicians still argue that this is the most effective method of regaining a healthy scalp and grow amazing hair. In addition, there has been arguments that hair serums do not promote hair growth.
The Hair Loss Doctors wrote this about hair serums:

"There are various causes of hair loss, but two of the most common are stress and hormonal changes. Either of these factors can lead hair follicles to be damaged to the point that they no longer produce new hair growth. When hair follicles stop producing new hair, that damage is irreversible. So, again, no matter what ingredients a hair serum contains, it won't be effective at promoting new hair growth."

-Robert True
Conclusion
If your hair loss problem is genetic, then using this serum may not work for you. Also, if you're undergoing stress while applying divis hair serum to your scalp, there is a high chance that it may not work. The best policy is to live a healthy life and maintain a healthy diet.
If you have used divis hair serum, please share your experience with us in the comment section.