Looking for paradox hair repair mask reviews? Have you been curious about paradoxx hair side effects? Read this to know if Paradox hair repair mask is capable of improving hair health.
What Is Paradox Hair Repair Mask
Paradoxx hair repair mask is natural high performance hair mask that improves hair texture and boosts scalp health. Touted as the ultimate leave-in hair treatment, it transforms damaged or dry hair, and acts as a finishing cream to smooth frizz and add shine. It is one of the products of We Are Paradoxx, owned by Yolander Cooper. Paradoxx Hair Repair Mask works for all hair types and hair conditions.
Key Ingredients of Paradoxx Hair Mask
Each 200ml of paradox hair repair mask contains the following:
Coconut Oil
Glycerin
Gratissima Oil
Behentrimonium Chloride
Lavender Oil
Eucalyptus Globulus Leaf Oil
Hydrolyzed Vegetable Protein
Citrus Aurantium Bergamia Fruit Oil
Corylus
The repair mask is free from toxins, parabens, and gluten.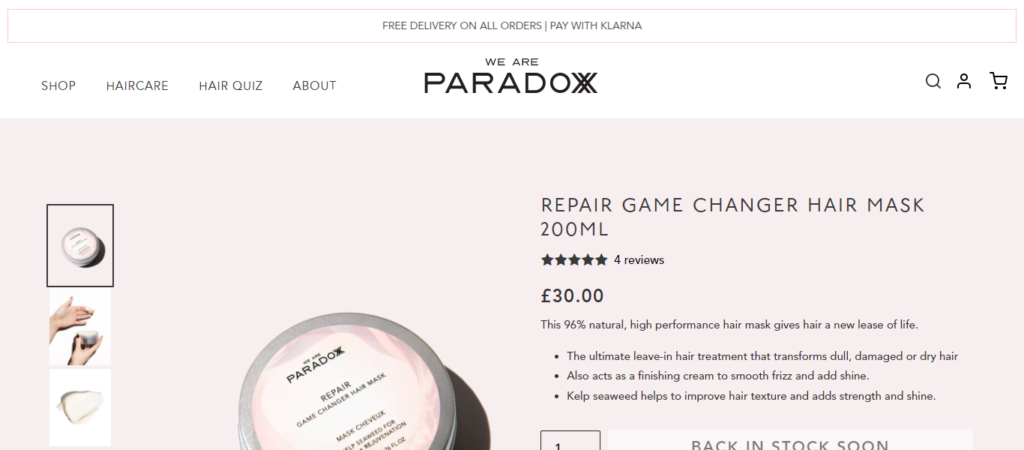 How To Use Paradox Hair Repair Mask
As recommended, apply paradox hair mask to wet or dry hair, then brush through. Leave mask for as little or as long as you wish before rinsing, ideally ranging from 20 minutes to 2 hours. This way, the desired results will be achieved is no time. However, always confirm with a doctor that the repair mask is okay for your hair condition. Hair loss and hair thinning are caused by numerous reasons such as hormonal problems, age, poor diet, stress, or even genetics. So it's advisable you properly trace the cause of your hair loss problem before applying this product.
Do You Know You Could Get Back Your Money If You Have Been Scammed?   Great News! Click HERE to Get Started
What You Should Know About Paradox Hair Repair Mask
Paradoxx hair repair mask is a product of paradoxofficial.com, and so far, there has been mixed reviews about the efficacy of their hair growth formula. On their website, there are glowing reviews, praising the repair mask for its effectiveness. However, on Amazon, we found both positive and negative reviews.
For instance, a customer wrote this:
"I have very curly hair and I bought this hair mask after I saw some Famous girl on the Snapchat talking about it how make the hair so soft and less fuzzies. but honestly it doesn't work with my hair I thought will be good & less fuzzy but nothing!!! I was putting the mask on my hair 2 times every week but I didn't see any results. The Product size enough for 3 to 6 times to use Depends If you have a thick hair or thin."

-Maha Abdullah
Does Hair Growth Repair Mask Work?
Many causes of hair damage can be reversed by adopting a healthy lifestyle, avoiding stress, exercising, and eating the right foods. Physicians still argue that this is the most effective method of regaining a healthy scalp and grow amazing hair. However, there has been arguments that hair repair masks products can improve hair health.
For instance, on Healthline, they wrote:
"Hair masks can help moisturize and nourish your hair. They're especially beneficial for dry, damaged, or frizzy hair. Some hair masks may even improve the health of your scalp and boost the strength of your hair."

–Healthline
Conclusion
If your hair loss problem is genetic, then using this repair mask may not work for you. Also, if you're undergoing stress while applying paradoxs hair repair mask to your hair, there is a high chance that it may not work. The best policy is to live a healthy life and maintain a healthy diet.
If you have used paradoxx hair repair mask, please share your experience with us in the comment section.