Looking for aéde hair activist reviews? Have you been curious about aéde hair side effects? Read this to know if Aéde hair activitist is capable of improving hair growth.
What Is Aéde Hair Activist
Aéde hair activist is an Australian made supplement that boosts hair growth, increase collagen formation, improve hair health, and reduce hair damage. It is one of the products of Aéde, owned by Ruth Robalino. A month worth supply of Aéde Hair Activist is sold at $60.
Aéde Hair Activist is preferably for those who have thinning hair, brittle hair that breaks often, hair loss, and itchy scalp.
Ingredients
Each tablet of aéde hair activists contains the following:
Ascorbic acid
Biotin
Cysteine hydrochloride monohydrate
Iron
Riboflavin
Silicon
Selenium
Zinc
The tablet is free from: gluten, soy, dairy, and nuts.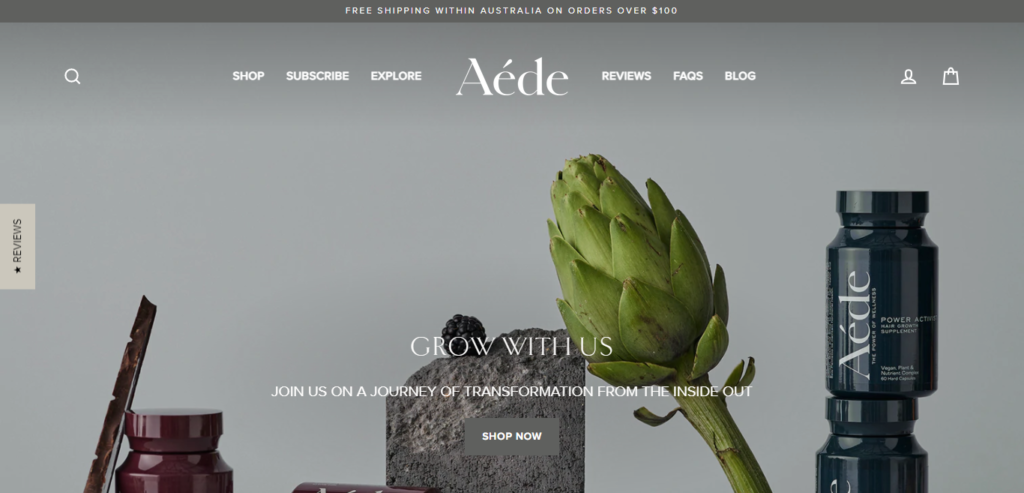 How To Use Aede Hair Supplement
As recommended, take one tablet twice daily, and always with food. This way, the desired results will be quickly achieved. However, always confirm with a doctor that the dosage is okay for your body system. Hair loss and hair thinning are caused by numerous reasons such as age, poor diet, stress, or even genetics. So it's advisable you properly trace the cause of your hair loss problem before taking this supplement.
Aede promises a 90-day growth timeline. That is, after you begin taking the tablet, before day 90, you should see results.
Do You Know You Could Get Back Your Money If You Have Been Scammed?   Great News! Click HERE to Get Started
What You Should Know About Aede Hair Activist
Aede hair activists is a product of aede.com.au, and so far, there has been no negative review about the efficacy of their hair supplements. At Dailymail UK , they interviewed some Australians who used the product. Most of them had suffered hair loss due to COVID-19 infection. An unnamed woman from their pool of respondents said:
"Has been amazing for my hair. Love how thick it has been especially at the ends. I also noticed when I had a gap between deliveries of three weeks my hair fall was dramatically more without it and has already reduced since being back on it for the past two weeks."
Also, if you're a vegetarian, be aware that aede supplement contains fish product. You may want to avoid it. For non-vegans, ensure you consume the appropriate dose as approved by your doctor.
Does Hair Growth Supplement Work?
Many causes of hair loss can be reversed by adopting a healthy lifestyle, avoiding stress, exercising, and eating the right foods. Physicians still argue that this is the most effective method of regaining a healthy scalp and growing amazing hair. In addition, there has been arguments that hair supplements do not promote hair growth. As written on Healthline:
"To date, no clinical studies show that hair vitamins and supplements promote hair growth, prevent hair loss, or improve other facets of healthy hair such as dryness, shine, and thickness. In rare cases in which poor hair health is caused by nutrient deficiencies, taking supplements may improve hair quality."
Verdict
If your hair loss problem is genetic, then taking supplement may not work for you. Also, if you're undergoing stress while taking aedes hair activist tablet, there is a high chance that it may not work. The best policy is to live a healthy life and maintain a healthy diet.
If you have used aedes hair activist, please share your experience with us in the comment section.