With heavy heart, Allison Holker announces the death of her husband, Stephen 'tWitch' Boss on Wednesday, December 14. She made this known in her statement which reads "It is with the heaviest of hearts that I have to share my husband Stephen has left us. Stephen lit up every room he stepped into. He valued family, friends and community above all else and leading with love and light was everything to him. He was the backbone of our family, the best husband and father, and an inspiration to his fans."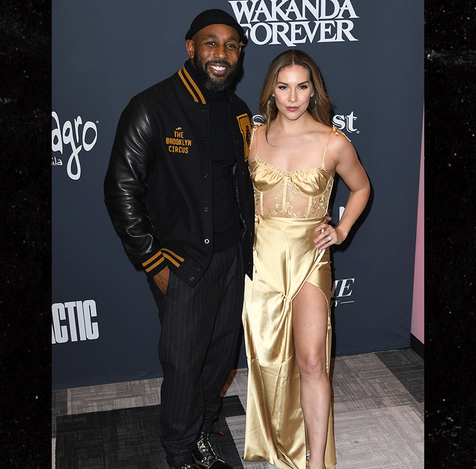 "To say he left a legacy would be an understatement, and his positive impact will continue to be felt. I am certain there won't be a day that goes by that we won't honor his memory. We ask for privacy during this difficult time for myself and especially for our three children. Stephen, we love you, we miss you, and I will always save the last dance for you." She added.
Fans and friends have been flooding social media with tributes at the news of his death sharing photos and videos of the late DJ . Ellen DeGeneres has also paid her tribute to the Popular DJ of her show, describing his unique qualities.  "I'm heartbroken" Ellen wrote on Twitter. She further stated that "tWitch was pure love and light. He was my family, and I loved him with all my heart. I will miss him. Please send your love and support to Allison and his beautiful children – Weslie, Maddox, and Zaia."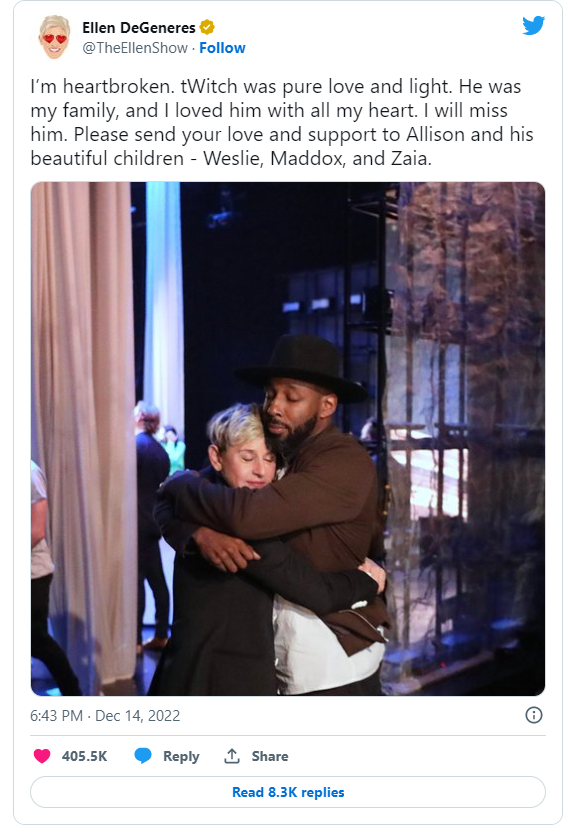 How Stephen 'tWitch' Boss rose to fame
After graduated from Lee High School in Montgomery in 2000, Stephen 'tWitch' Boss went on to study Dance Performance at Southern Union State Community College and Chapman University. Stephen rose to fame following his qualification as the runner up on "So You Think You Can Dance". He later became a judge for the dance competition. Boss was a semifinalist on MTV's "The Wade Robson Project" and was also a runner-up in "Star Search." in 2003.
He has hosted several reality shows such as "The Real Dirty Dancing" and the "Disney's Fairy Tale Weddings" on Disney+ which he jointly hosted with his wife Allison between 2018 and 2020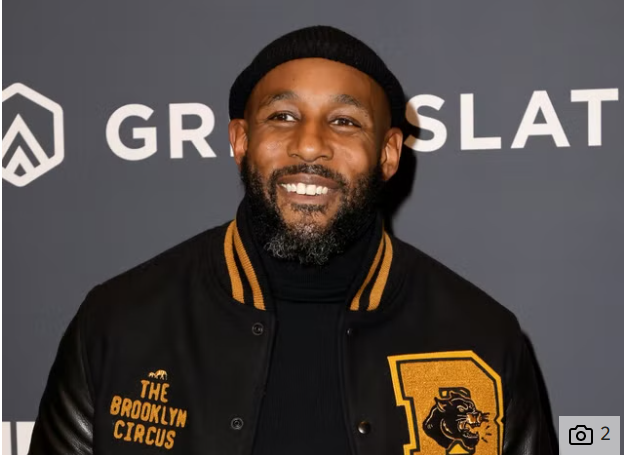 In 2014, Stephen 'tWitch' Boss became the DJ of the popular Ellen DeGeneres Show . Ellen made him an Executive producer in 2020. Stephen stayed with her till the show came to an end in May 2022.
How Stephen Boss got the name "tWitch"
The Alabama born dancer, Boss got his nickname 'tWitch' from his old car, an aqua-green '92 Toyota Paseo when he was about 20 years old. "That was when I first started dancing, going places and teaching dance, and a lot of my dance knowledge and a lot of my dance thoughts took place in that car. Driving from place to place. Whether it was to Huntsville, Tuscaloosa, Bessemer, Birmingham, whatever. I'd choreograph in the car." Stephen revealed in a speech.
Cause of Stephen 'tWitch' Boss death
Stephen 'tWitch' Boss death has been attributed to suicide, a self inflicted gunshot. He was found dead at a motel after Police received a call about a shooting at the Oak Tree Inn in Encino, Los Angeles . On Tuesday, December 13, his wife Allision Holker had reported to the officials at the Los Angeles Police Department that he had left their home without taking his car, which was quite unusual.
Stephen Boss is no doubt a man of the people and will be greatly missed by fans and friends.