A video showing the collision between a Norfolk Southern train and a vehicle in a crossing on Tuesday, December 20 has been making rounds on social media. Two people sustained injuries as a result of the collision. The crash took place near the intersection of Apison Pike and University Drive at about 12:30 p.m. local time. Read on to find out the cause of the crash.
How did the Collegedale train crash happen?
The video captures the semi-truck, which was carrying 60-foot concrete trusses for road construction on the railroad when the cargo train drove into Collegedale, Tennessee. The train crash was announced by the police few minutes before just 1 p.m. Eastern time in a post on twitter which says there had "been a train derailment at University Drive and Apison Pike."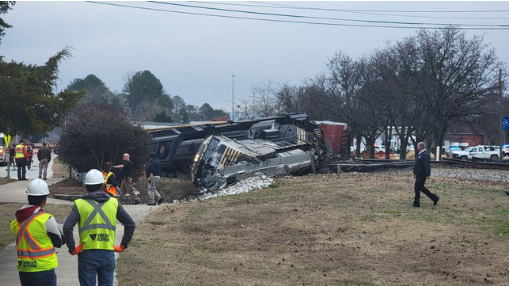 Amy Maxwell, of county emergency preparedness has also spoken concerning the incident. "This afternoon a Norfolk Southern train slammed into a tractor trailer carrying a 134-foot concrete truss beam in Collegedale. At 12:30 p.m., a motorist called 911 reporting a train derailment located at Apison Pike and University Drive." He mentioned.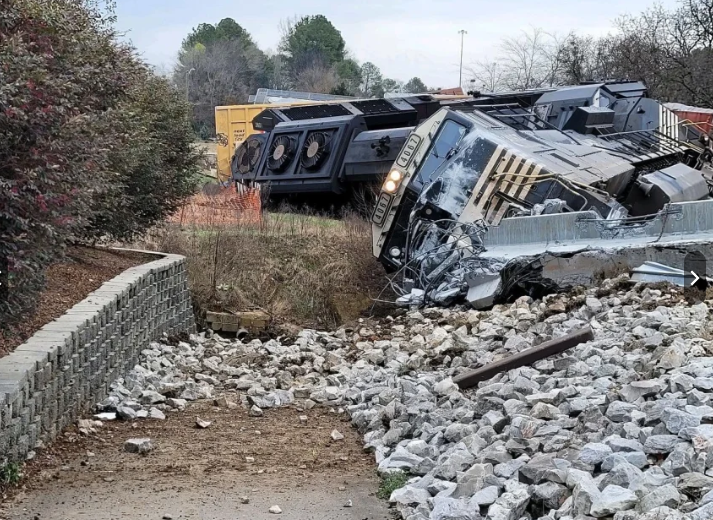 Chattanooga Fire Department reports that the driver of the tractor trailer stopped on the railroad tracks waiting for the light to turn green on Tucker Road. The tractor trailer who could not leave the railroad tracks was hit by the train. Three locomotives and 10 railroad cars derailed and slammed into each other causing havoc. The fire officials are working along with several other agencies to stop the diesel leak.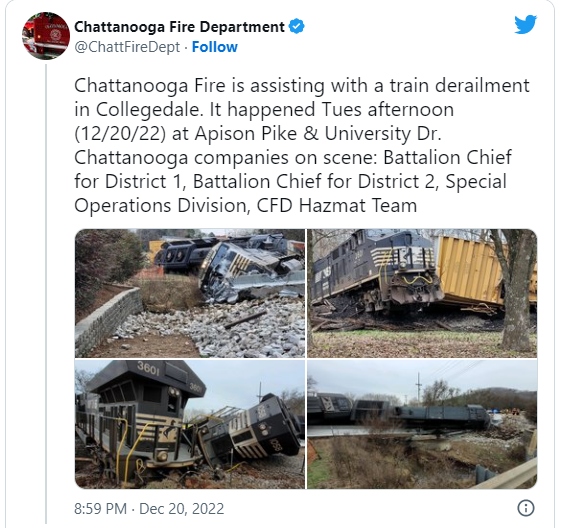 The train had a huge amount of diesel fuel leakage, but there was no hazardous threat to the public. Unfortunately, two Norfolk employees sustained minor injuries and have been taken to the local area hospitals by HCEMS.
What is the cause of the Collegedale Train crash?
Investigations are still ongoing to determine the cause of the Collegedale Train crash. However, both roads will remain closed until the crash investigation has been completed according to the Tennessee Department of Transportation (TDOT). 
Conclusion
The affected region will be closed for a long time. Therefore, Collegedale Police has advised. motorists to consider taking an alternate route through the area.