Are you having sleeping troubles? Have you been wondering if Zlem sleep and slim can improve your sleep quality and help you lose weight? Then read this review.
What Is Zlem Sleep and Slim?
Zlem sleep and slim is a healthy formula sold on velovita.com for $89.95. This sleep enhancing formula claims to be "a full spectrum of powerhouse ingredients that deliver maximum impact in the area of body renewal, restoration, and optimization, all while delivering a sound, restful night's sleep."
It promises to:
manage healthy weight
balance serotonin levels
improve sleep quality
reduce stress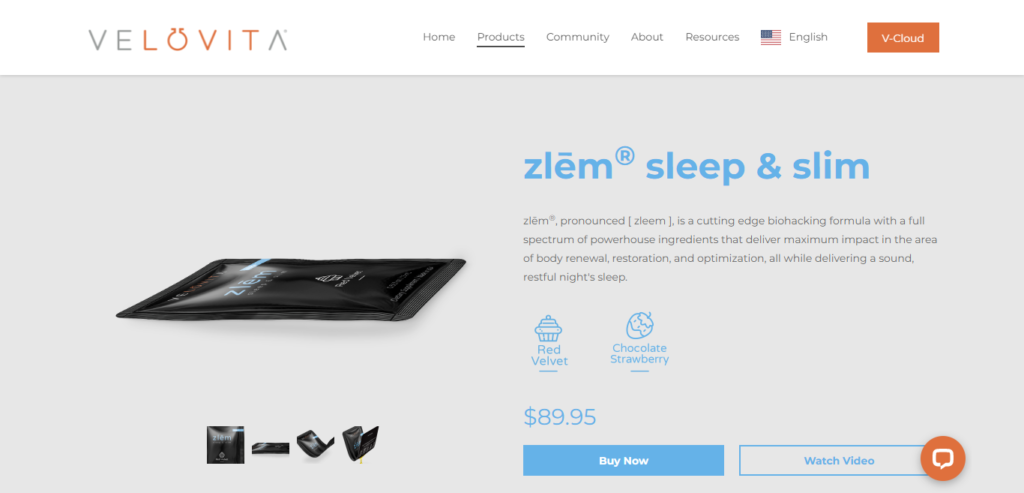 How Does Zlem Sleep and Slim Work?
Zlem sleep, with its sliming technology, will improve sleep quality while helping you shed weight. It is taken in two stages. For the first stage, the formula should be take once daily for 7 days. And for the second stage, the same once daily but for as long as possible.
While the first stage will help with detoxification and restful sleep, the second stage will make you relaxed, renewed, rebalanced, and revived.
Also, it is best taken 30 minutes before sleep.
The key ingredients in this product are:
dandelion root extract
senna leaf
vitamin B3
hops extract
melatonin
Do You Know You Could Get Back Your Money If You Have Been Scammed?   Great News! Click HERE to Get Started
What We Found About Zlem Sleep and Slim
Every now and then, a product takes the internet by storm, with its ads everywhere, promising mouthwatering features and results. Sometimes, such products with promises that are too good to be true have turned out to be scams.
In our reviews, what we always look out for is the visibility of the owner of the product, the authenticity of their contents. This is because most fraudulent products have no visible owner and always use plagiarized information.
Kosta Gara is the founder of Velovita, the company behind Zlem sleep and slim. His identity was easy to confirm as he has active Instagram and LinkedIn profiles. Also, the information on Velovita's about page and the copy for their products are authentic, and that's a good sign.
Another thing we look out for are customer reviews; however, for Zlem Sleep and Slim, we couldn't find any. Perhaps it is so becuase the product is still new and hasn't been widely used yet. There were positive testimonials on Velovita's store, but we prefer reading customer reviews from platforms outside the store. This way, we can be sure there was no manipulation of information.
Verdict
For now, we can't vouch for the effectiveness of this product. But you can take a chance on it seeing that the company selling the product is genuine.
There are many untrustworthy products on the internet promising top-notch features. It is common to come across e-commerce stores offering these products at appetizing prices. But, in the end, such products, like Kimutox, for example, usually turn out to be fake.
Most people attracted by these "too good to be true" features from these stores have bought devices of their liking but received something different from what they had ordered, and of poor quality.
It is unfair to fall victim to these fraudsters and lose the money you earned from honest work. Fact-checking should be a priority before you buy anything online. And that is why we conduct reviews such as this, to help our readers know if a product is genuine or not.
If you've used Zlem Sleep and Slim, please share your experience with us in the comment section.