Kimutox Patch Reviews: Does Kimutox Belly Patch truly aid one to shed fat and excessive weight? Because we are concerned about the financial safety of our readers, we did extensive research and made a review to guide prospective buyers.
Please read our review before you decide if you should use this belly patch.
What Is Kimutox Belly Patch?
Kimutox is a naturally prepared belly patch, which offers to "trim off excess bulk without breaking a sweat". They make the argument that with the current sedentary lifestyle we live, adding extra pounds is a sure bet.
However, when it comes to losing those accumulated pounds, the process is tedious and not everyone can see it through. Hitting the gym regularly, or maintaining an indoor exercise routine, is not easy for everyone. Therefore, Kimutox proposes, with their belly patch, an easy and stress-free way out.
Each pack is sold for $32.99, and has a shell life of 2 years.
The belly patch is found on www.pinkystarr.com/products/kimutox. They promise to ship within 2-3 weeks.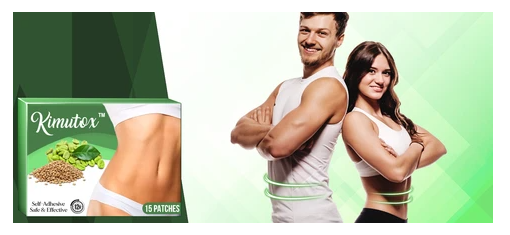 How Does Kimutox Belly Patch Work?
Kimutox Belly Patch comes with 15 patches per pack. Each patch is made from green coffee beans and lentils. The coffee bean is rich in chlorogenic acid, which allegedly reduces fat mass by over 35% in 4 weeks. The lentils are antioxidants that minimize glucose absorption, hence reducing fat accumulation.
The product does the following:
naturally burns fat tissues
enhances metabolism and detoxification
improves blood circulation
naturally suppresses the appetite to promote slimming
strengthen and retain muscle mass
This is how it is used:
clean and wipe dry the body area where the patch is to be applied
peel the protective film off the patch
stick the patch onto your desired areas
hold the patch on for about 10 seconds to ensure secure adhesion onto the skin
leave the patch on overnight or for 5-8 hours
Do You Know You Could Get Back Your Money If You Have Been Scammed?   Great News! Click HERE to Get Started
What We Found About This Fat-Trimming Patch!
Belly patch has seen a rise in use these past years, and almost everyone claims theirs is effective. However, the Food and Drug Administration FDA does not approve its use. For MedicalNewsToday, Jessica Caporuscio, in her article "Do Weight Loss Patches Work?", wrote: "The FDA have not approved the use of weight loss patches because no evidence is currently available on their effectiveness and safety."
One could come across testimonies of those who claimed it worked for them, but no one knows for sure how authentic such claims are. The thing with using an unregulated product is this: you use it at your own risk.
What if, as some have confirmed, it reacts badly with the skin, breaking out rashes from contact points? Kimutox claims it has no side effects, but what regulatory body confirmed this?
Except this one store where it's sold, we found it on nowhere else. So far, no one has posted a review confirming that Kimutox Belly Patch worked as advertised. There are a lot of things to be skeptical about. Products concerning our body and health should be carefully considered before use.
Verdict!
Kimutox Belly Patch is untrustworthy and, therefore, not recommended for use.
There are many untrustworthy online stores on the internet promising to sell top-notch products but at heavily discounted rates.
It is common to come across these e-commerce stores offering good looking products at appetizing prices. But, in the end, such stores usually turn out to be fraudulent.
Most people attracted by these "too good to be true" prices from these online stores have bought goods of their liking but received something different from what they had ordered, and of poor quality.
Worse, some have placed orders with full payment yet received nothing but silence from the online vendors. You do not have to become one of them to learn from their experience.
It is unfair to fall victim to these fraudsters and lose the money you earned from honest work. Fact-checking should be a priority before you buy anything from an online vendor.
If you've used this belly patch, or attempted to do so, kindly share your experience with us in the comment section.