A lot of people are concerned with weight loss. So, there are tons of solutions offered on the internet – from keto diet to workout plans to weight loss pills like the XLS Medical Ultra 5. But can XLS Medical help you lose weight? Read this review to know if this weight loss pill is genuine.
What Is XLS Medical
XLS Medical is a weight loss brand that offers pills and capsules to complement your weight loss plan. Their trending product, Ultra 5, is a capsule that promises up to 5x weight loss than what dieting alone would give. The Ultra 5 pill is made from Okranol, natural fibres derived from Okra, and it binds dietary fats from food, thereby reducing the fats your body would absorb.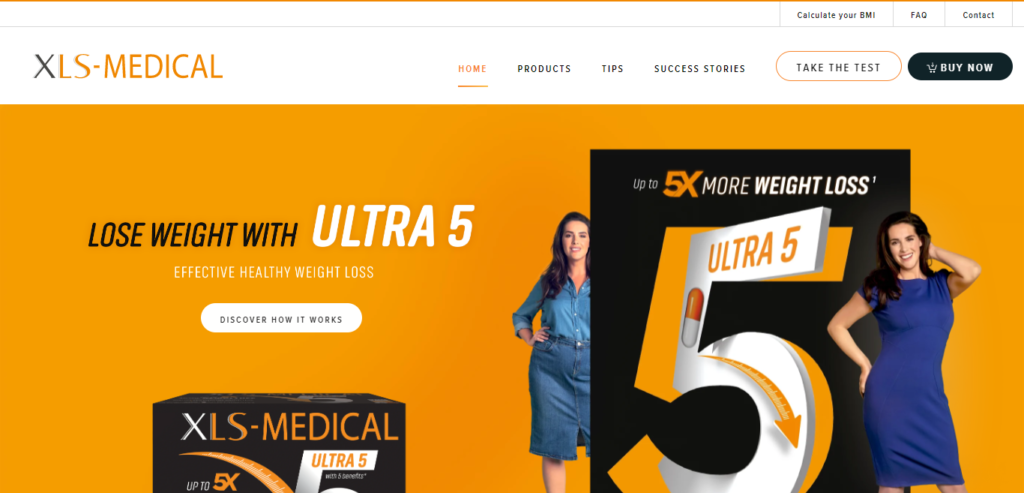 How To Use
The XLS Medical Ultra 5 weight loss pill is straightforward to use. After each meal of the day, take 2 capsules. For effective results, do this 3 times daily.
Advantages of XLS Ultra 5
suitable for vegetarians
free from laxatives
suitable for long-term use
has no artificial flavourings or preservatives
Disadvantages of XLS Ultra 5
only effective when used in conjunction with a weight loss plan (like dieting or exercising)
Does XLS Medical Work?
There are mixed reviews about the efficacy of this weight loss capsule. However, most of the reviews were positive. Here is what a customer wrote:
Absolutely brilliant, With a well balanced diet I was able to go from a size 18 to a size 10 , and that took around 6 months , they really do work
Conclusion
XLS Medical Ultra 5 is a weight loss pill that takes time for its effect to show. It, however, has to be taken in conjunction with a weight loss plan. Most people who had positive reviews admitted to having a fitness plan. The product looks more genuine than other weight shedding products like Exipure.