Keeping an in-house garden can be challenging, especially with regards to getting adequate sunlight. Bionic Grow claims to solve that with its indoor grow light, but does it work?
What is Bionic Grow
Bionic grow in as indoor grow light that replicates sunlight. Lately, grow lights have become popular as most places do not get much sunlight in winter. With Bionic Grow, its greenhouse grow light can simulate solar light, giving in-house plants the nutrient they need.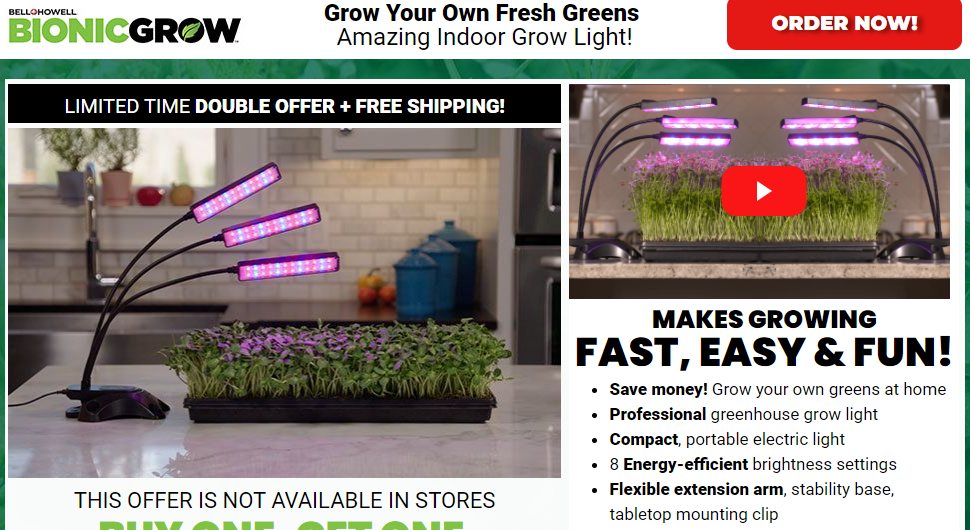 How To Use
The device comes with 8 energy-efficient brightness settings and 3 high intensity energy efficient light settings. These light settings mimic the time of day. Also, there is auto start/shut off time that allows the light to regulate itself.
Advantages of Bionic Grow
replicates natural solar light
affordable
has feature for auto-regulation
Disadvantages of Bionic Grow
new product
durability is not assured
Conclusion
Bionic grow light is not popular and, therefore, has no much reviews. It is difficult to ascertain if this particular grow light works or not. However, grow lights have been proven to be effective, so everything Bionic grow promises is achievable. We are just not sure about the efficacy of this particular product as there are no reviews confirming if they are genuine or not.