Does air purifiers work? Do you need them to sterilize and keep the air in your home clean? Read this Vio Air Purifier reviews to know if it is worth your money.
What Is Vio Air Purifier?
It is a Violeds "VAC" series air purification system that combines UV-C LED technology with H13 HEPA filter to purify, sterilize, and deodorize your home. Vio Air Purifier is USB-powered, portable, and lightweight; therefore, it can also be used in cars. The device costs $99.95.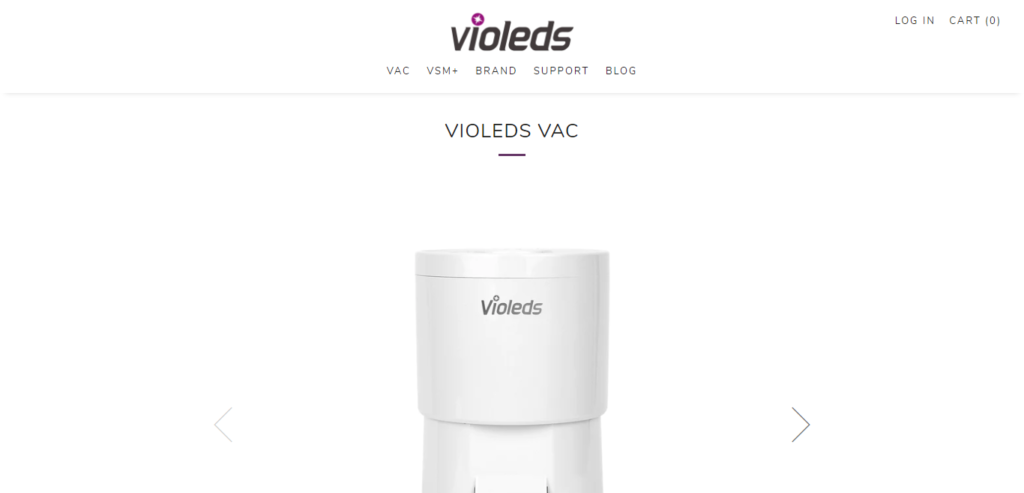 Vio Air Purifier Features
H13 HEPA filter to remove ultra-fine dust and particulate matter
modular build
easy-to-use
eco-friendly
What you will find in the box are: a desk stand, H13 HEPA filter, USB cable, user manual, and warranty form.
Do You Know You Could Get Back Your Money If You Have Been Scammed?   Great News! Click HERE to Get Started
Does It Work?
In our reviews, what we always look out for are these:
the authenticity of the product's website contents
what customers are saying about the product
Most fraudulent products always use plagiarized information, and they usually do not have reviews outside their own store. Vio Air Purifier has genuine contents copy, and their product is sold both on their website and on Amazon. So, external reviews could be easily found.
On Amazon. A user wrote this:
My Violeds air purifier arrived this week and it's been everywhere with me! It's such a great portable device that can be powered anywhere with the USB. I'm a dog owner so this has been a great addition to rid my home and car of that wet dog smell!!

-Vickie Bertram
Although the overall rating was average (3.5), most of the poor reviews were not from verified purchases, so we couldn't trust them
Verdict
Vio Air Purifier seems genuine. The only down side is that it may struggle to work for large spaces, seeing how small its size is. For people who used it in small enclosed spaces such as a car, an office, or a room, it worked just fine.
There are many negative reviews about this product; therefore, Episilk Epilator is not a credible hair remover gadget.
There are a lot of fake products such as Bleame and Glory Shaver on the internet, promising results they fail to give. This is why each new product has to be approached with skepticism. If you have used Vio Air Purifier or attempted to do so, and you have contradictory opinions, please share your experience with us in the comment section so we can adjust our review accordingly.