Are you looking for Bleame Hair Remover review? Read this to know if Bleame Hair Eraser is what you need for a clean shaven and smoother skin.
What Is Bleame?
Bleame hair remover, located on www.bleame.com, is a hair removal product with a mission to "make hygienic care be more accessible for the women in need". Bleame Crystal Hair Eraser has been trending lately on the internet, as a preferable hair removal option to waxing and shaving.
They offer free shipping for orders over $50, and their contact information is:
Email: [email protected]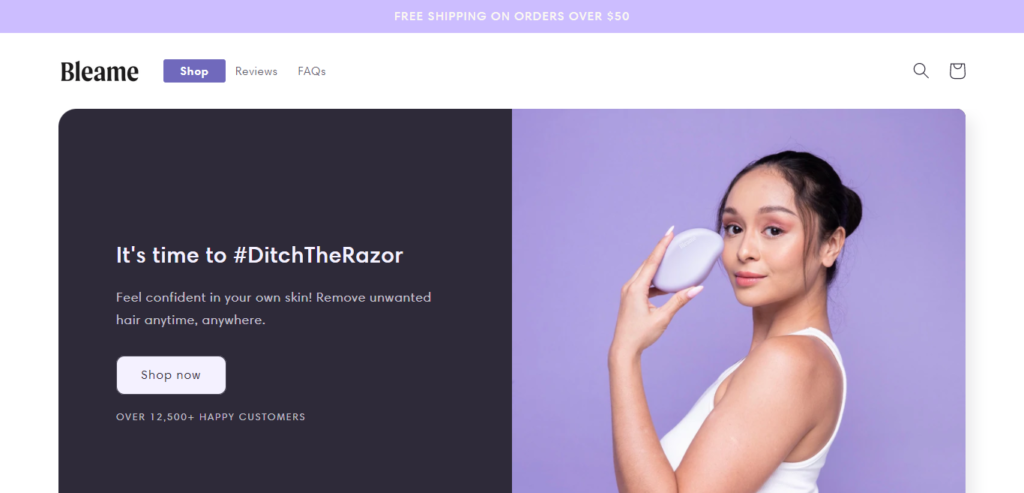 How Does Bleame Hair Remover Work?
Bleame uses Nano crystalline-technology. Its surface, when rubbed gently on skin, clumps and breaks hair in a painless and an effortless way, leaving the skin smooth to the touch. This process also exfoliates the upper skin layer, giving it a smooth shine after use.
Bleame Hair Eraser promises to be:
skin safe
travel friendly
reusable (up to 3 years)
easy clean
How To Use
wash skin with warm water
dry with towel
gently rub Bleame against skin
Bleame is best to be used after bath, and it is not suitable for use on underarms and on face.
Do You Know You Could Get Back Your Money If You Have Been Scammed?   Great News! Click HERE to Get Started
What We Found About Bleame Crystal Hair Eraser
Every now and then, a product takes the internet by storm, with its ads everywhere, promising mouthwatering features and results. Sometimes, such products with promises that are too good to be true have turned out to be scams.
In our reviews, what we always look out for is the visibility of the owner of the product, the authenticity of their contents. This is because most fraudulent products have no visible owner and always use plagiarized information.
While we couldn't find Bleame's owner, we saw that Bleame has unique contents. The information on their about page and the copy for their products are authentic, and that's a good sign.
Also, they have active social media handles, on Instagram and TikTok, with a large number of followings and a healthy engagement.
Another thing we look out for are customer reviews. However, outside Bleame's website, we could not find any customer reviews.
Verdict
Despite having a genuine-looking store, we are a bit unsure about the authenticity of those reviews in their website. The product looks genuine, and the huge social media engagement means that actual people are using the product.
There are many untrustworthy hair products on the internet promising amazing results. It is common to come across e-commerce stores offering these products at appetizing prices. But, in the end, such products usually turn out to be fake.
Most people attracted by these "too good to be true" features from these stores have bought devices of their liking but received something different from what they had ordered, and of poor quality.
It is unfair to fall victim to these fraudsters and lose the money you earned from honest work. Fact-checking should be a priority before you buy anything online. And that is why we conduct reviews such as this, to help our readers know if a product is genuine or not.
If you've used Bleame Crystal Hair Eraser, please share your experience with us in the comment section.