Are you looking for a shiny, straightened hair? Wondering if Aulangestin hair straightener is right product for the job? Read this review to know if this hair straightener is worth your money.
What Is Aulangestin Hair Straightener?
Aulangestin hair straightener is a new hair care product that claims to give your hair a smooth, soft, and shiny finish. Its tongs are built from high-quality ceramic plates that add an anti-scalding design to protect the user from burns. Aulangestin hair straightener also has scissors handle design for convenient use. The hair straightening device costs $37.99.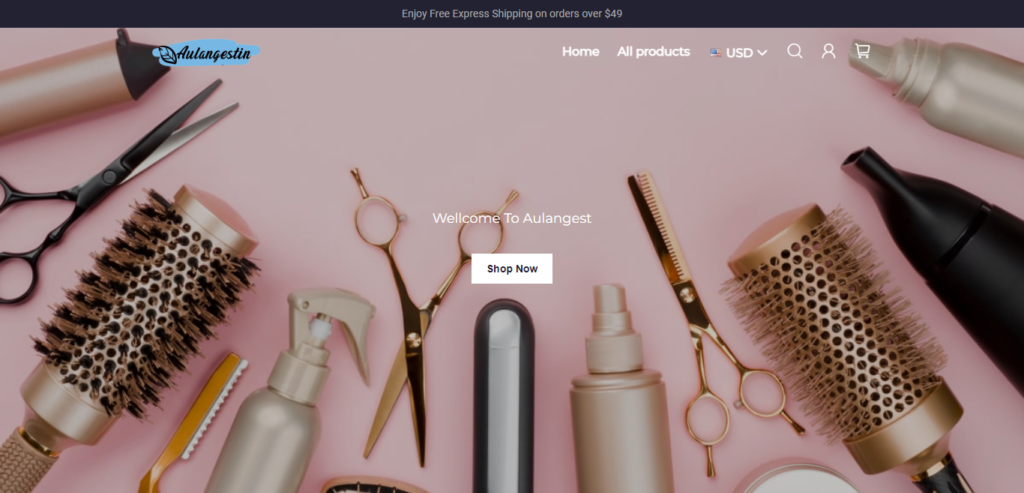 Features
15 seconds fast heating
anti-scalding top design
10-15 minutes duration to straighten hair
suitable for all hair types
Do You Know You Could Get Back Your Money If You Have Been Scammed?   Great News! Click HERE to Get Started
Does It Work
We have seen products like Aulangestin hair straightener before. There are tons of them on the internet and they all claim to give amazing results.
In our reviews, what we always look out for are these:
the visibility of the product owner
the authenticity of their website contents
what customers are saying about the product
Most fraudulent products have no visible owner and always use plagiarized information, and they usually do not have reviews outside their own store.
For Aulangestin, we could not find the owners behind it. The contents used on their about page were plagiarized: we have come across the write-up in other fraudulent stores before. Also, there are no reviews outside their website. Why we do not trust in-house reviews is that they are susceptible to manipulation by the product owners.
In addition, other hair removal products with a lot of reviews on their website (for example, Bleame) usually match that with an active social media engagement. That means that real people left those reviews. However, for Aulangestin, they have no social media activity, and their anonymity is suspicious.
Verdict
Aulangestin Hair Straightener is scam. If this hair straightening gadget is new in the market, then why would there be over 1000 reviews in their website. So, there are things that do not add up here. Considering this and the fact that they plagiarized other websites for contents, proves that Aulangestin is fraudulent.
If you have used Aulangestin Hair Straightener or attempted to do so, please share your experience with us in the comment section.