Looking for Scorolash lash serum reviews? Read this to know if Scorolash serum is capable of improving eyelash growth.
What Is Scorolash Eyelash Serum
Scorolash lash serum is a hair growth product packed with essential vitamins to give naturally longer lashes and thicker brows. It is one of the new trending eyelash growth products that offers a 99% success rate, suitable for those who need to regrow eyelash damaged by the use of lash extensions.
Key Ingredients of Scorolash Serum
Panax ginseng extract
Acorus calamus root extract
Hyaluronic acid
Vitamin E
Vitamin C
Pentylene glycol
The serum is oil-, fragrance-, and paraben-free.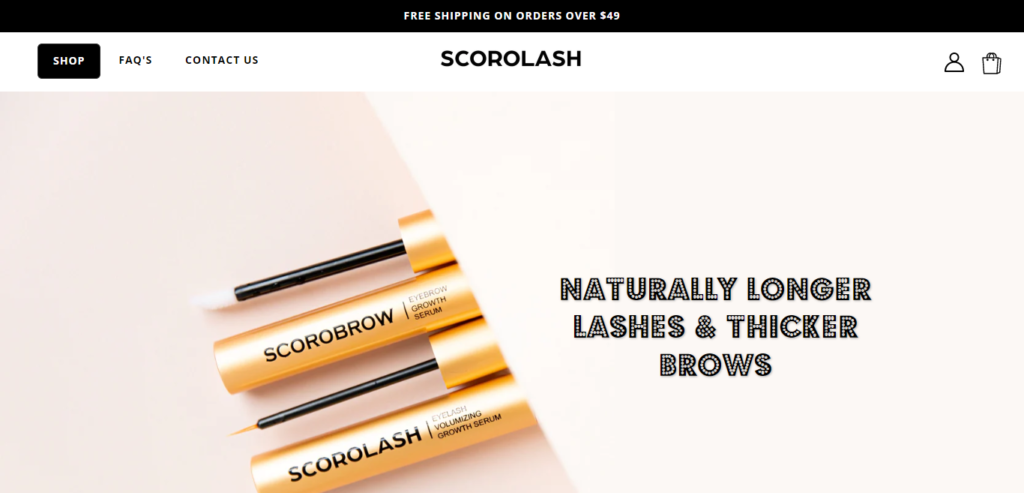 How To Use Scorolash Serum
As recommended:
ensure face is free of any makeup
apply serum at the root of your lashes
leave serum to dry
To see results, this has to be done twice daily, for 4 weeks.
Do You Know You Could Get Back Your Money If You Have Been Scammed?   Great News! Click HERE to Get Started
What You Should Know About Scorolash Hair Serum
Scorolash serum is a product of scorolash.com, and so far, there has been positive reviews about the efficacy of their lash growth formula. On their website, there are a lot of glowing reviews, praising the serum for its effectiveness. However, in our reviews, we prefer reviews from outside the product owners' websites, as these are free from manipulation.
On Trustpilot, a user wrote:
I've seen a big improvement in the thickness of my eyebrows. My eyelashes have also filled in and seem to be flourishing.

-Monique McCullough
Conclusion
If your hair loss problem is genetic, then using this serum may not work for you. In this way, Scorolash is similar to Divi Hair Serum.
Also, if you're undergoing stress while applying Scorolash hair serum to your eyelash, there is a high chance that it may not work. The other complaint we came across was the delay in response from their customer care; other than that, this product is genuine.
If you have used Scorolash lash serum, please share your experience with us in the comment section.