Nikeusa.us Review: Genuine or Fraudulent Nike Site
Is nikeusa.us a scam? Or is nikeusa.us legit? Because we are concerned about the financial safety of our readers, we did extensive research and made a review on Nikeusa. Please read our review before you decide if you should pay any attention to this site.
What Is nikeusa.us?
"We are giving pairs of sneakers totally free to fight against the COVID-19 that is spreading around the world." That is the banner message you see when you open their website. But is this true? Nikeusa is located on www.nikeusa.us, and is an impersonator of the original Nike company.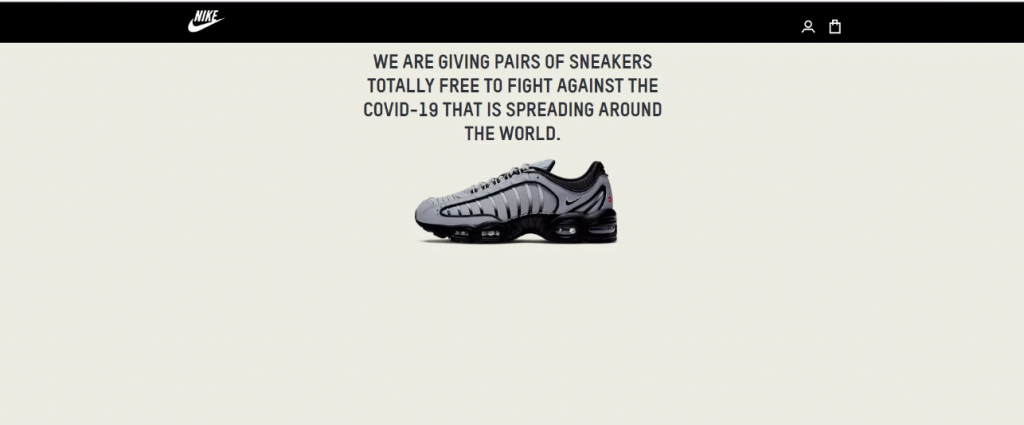 How Does nikeusa.us Work?
Nikeusa claims to, in the face of the COVID-19 scare, give out free shoes to people as a gesture of goodwill. Nikeusa.us uses a very neat and well-designed website layout, giving it a convincing feel. But this should not deceive you into believing nikeusa.us is legit because most of these fraudsters go the extra mile to appear trustworthy. Nikeusa tricks people into sharing the shoe promotion with ten friends or groups on WhatsApp as a criterion to qualify for the promo.
Do You Know You Could Get Back Your Money If You Have Been Scammed? Great News! Click HERE to Get Started
What We Found about nikeusa.us!
Many customers who completed the Nikeusa criteria complained about not receiving their promised shoes afterwards. They were instead redirected to malicious websites. These malicious links are not secure and therefore dangerous, as they could harvest the visitor's data for their own use. Nike Usa is just using people, through the WhatsApp campaign, to draw traffic to their site. They could be making gains from this traffic, so it benefits them.
Verdict!
Nikeusa.us is untrustworthy and therefore not recommended for use. They may be after your data which they can sell for their gain. If you expose your information to and campaign for them, you put your data at risk, and also endanger that of the people you invite onboard. They are in no way affiliated to the American Shoe Company Nike, which is located here.
There are many untrustworthy online sites on the internet promising to give top-notch products but at heavily discounted rates or for free. It is common to come across these e-commerce stores offering good looking products at appetizing prices. And in the end, such stores usually turn out to be fraudulent. Most people attracted by these "too good to be true" prices from these online stores have bought goods of their liking but received something different from what they had ordered, and of poor quality. Worse, some have placed orders with full payment yet received nothing but silence from the online vendors. You do not have to become one of them to learn from their experience. It is unfair to fall victim to these fraudsters and lose the money you earned from honest work. Fact-checking should be a priority before you buy anything from an online vendor.
Get Help Recovering Your Money from Scam Online Sites by Filling the Form Below