It is that time of the year when social media plaforms sends their users Recaps and BeReal App is not exempted. The BeReal Recap 2022 is a great way to flash back on those memorable moments on the app. Users of the App are beginning to post their Year in reviews on Social media platforms as 2022 comes to an end. However, Many users of the BeReal app are still yet to get their wrapped video. Are you among those curious to get their year in review? Wondering how to go about it? Then this post is for you.
What is BeReal?
BeReal is a social media platform developed by Alexis Barreyat and Kevin Perreau in 2020. The App encourages users to share unfiltered photos of themselves and their immediate surroundings given a randomly selected two-minute window every day. It gained popularity early this year.
Do You Know You Could Get Back Your Money If You Have Been Scammed?   Great News! Click HERE to Get Started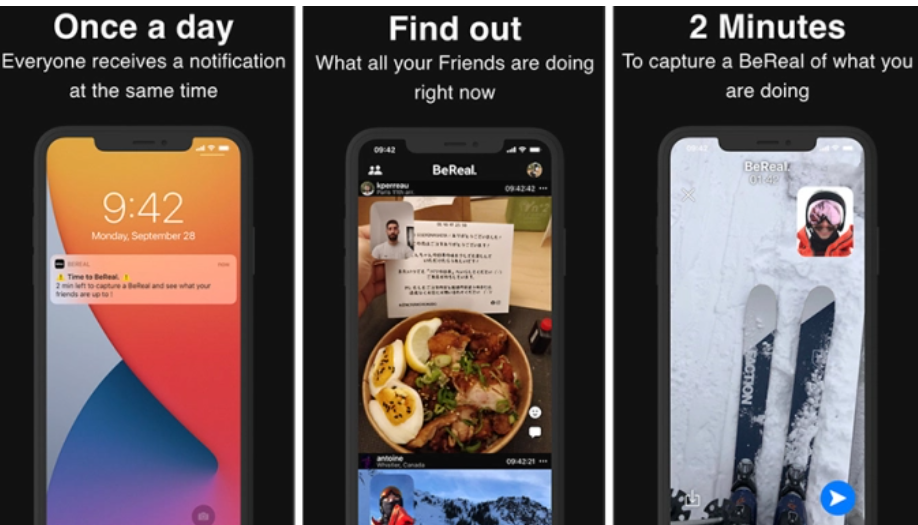 Your friends can comment, see where you are in the world using the map feature, and react to the photo using "RealMojis". All you ned to do is to upload the daily snap to the feed. Pictures can also be uploaded to the public feed such that users can't comment, but they can leave RealMoji reactions. For you to be able to access the feed, whether public or just friends' photos , you have to take your own picture.
The App has just released its year in review for 2022 known as BeReal Recap which gives users the opportunity to view their previous activities in the year.
How to get the BeReal Recap 2022
For those wondering how and where to get their year in review, these are the steps to follow
Step 1: Open the BeReal app on your device and click on your profile.
Step 2: Click on memories and you will see all your pictures appear on the calendar.
Step 3. Select the button 'Generate my 2022 video recap' on the bottom of your screen next to the calendar icon and you will be directed to the 2022 recap.
What to do if your BeReal Recap 2022 does not work
There have been numerous complains by users saying that they are finding it difficult to access the Recap. Here are some solutions to try in order to fix this problem.
SEARCHING FOR A LEGIT INVESTMENT PLATFORM? Look no further, our team of professionals have tried many platforms and are delighted to recommend a system that actually works.  Click HERE to Start Profiting
Close and reopening the app
Make sure you have updating the app to the latest version
Try clearing your cache and cookies.
Make sure you have a stable internet connection.
If the above solutions do not still work, then delete and re-install the app.
Drawbacks of the BeReal Recap 2022
It appears that BeReal users are not loving some of the Recap 2022 result. The addition of the multiple Ex-relationship highlights does not go down well with users. They also complained that the recap is just a mere slide show. There aren't any bells and whistles with the feature. No fancy graphics, intriguing data or music.
Conclusion
Despite, the issues experienced by users, the BeReal recap is a great way to end the year as they remember all the beautiful memories of the year. Hopefully, these issues will be addressed in the coming year.