Are you looking for Hairo Crysal Hair Eraser review? Read this to know if Hairo Crystal is what you need for a clean shaven and smoother skin.
What Is Hairo Crystal Hair Eraser?
Hairo Crysal Hair Eraser is an at-home hair remover product that promises to be a cheaper and painless hair removal alternative to waxing and shaving.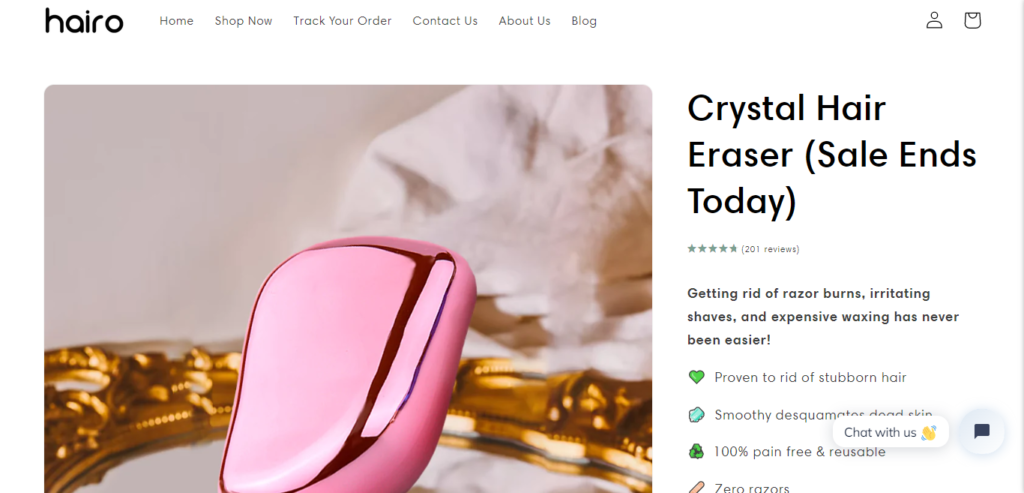 What Hairo Crystal Does
Hairo Crystal uses Nano crystalline-technology. Its surface, when rubbed gently on skin, clumps and breaks hair in a painless and an effortless way, leaving the skin smooth to the touch. This process also exfoliates the upper skin layer, giving it a smooth shine after use.
Hairo Crystal Hair Eraser promises to be:
skin safe
travel friendly
reusable
easy clean
Do You Know You Could Get Back Your Money If You Have Been Scammed?   Great News! Click HERE to Get Started
Does It Work?
There are tons of hair remover gadgets like Hairo Crystal on the internet and they all claim to give amazing results.
In our reviews, what we always look out for are these:
the visibility of the product owner
the authenticity of their website contents
what customers are saying about the product
Most fraudulent products have no visible owner and always use plagiarized information, and they usually do not have reviews outside their own store.
We could not find the owner behind Hairo Crystal Hair Eraser. The contents used on their website are not unique: we have seen similar contents in Bleame. Also, we could not find reliable reviews outside their store. Why we do not trust in-store reviews is that the people behind the website can manipulate the reviews so that they are all positive.
Verdict
Despite having a genuine-looking store, we are a bit unsure about the authenticity of those reviews in their website. We advice that you, instead, find other hair removal products with verifiable owners and customer reviews, or with an active social media presence.
If you have used Hairo Crystal Hair Shaver, please share your experience with us in the comment section.