Wondering if Gotucream is legit? Read this detailed review to know why Gotucream will not treat keloid or give you smooth skin.
What Is Gotucream
Gotucream is a herbal skin solution that promises to do the following:
reduce pain
reduce inflammation
treat infection
clear scarring
Each 59ml bottle of Gotucream costs $58, and the cream is made from natural ingredients that are chemical and paraben free. Gotucream claims to be suitable for all skin types, genders, and ages. Their website is gotucream.com, and their contact information is:
Email: [email protected]
Phone: +323-310-1712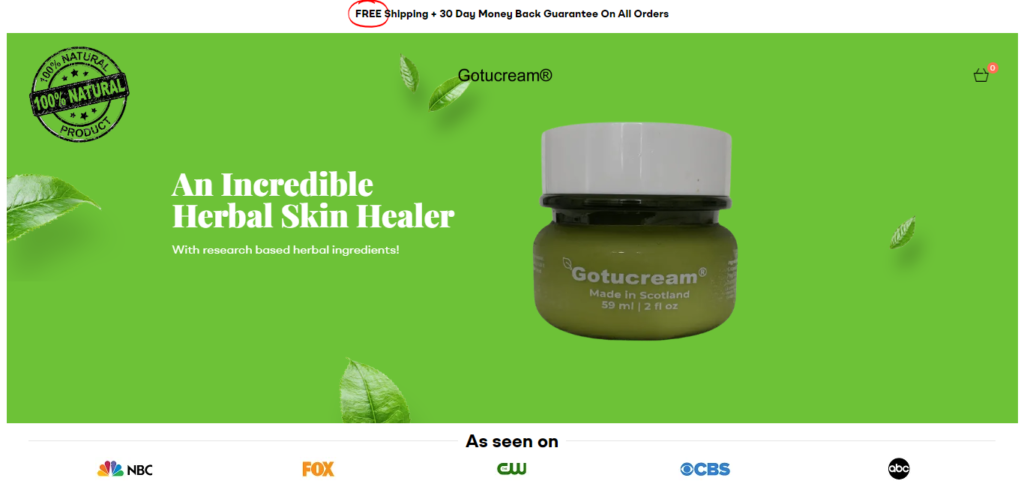 How It Works
Gotucream is a hand-blended herbal skin healer that is 100% natural. Its ingredients are gotu kola, aloe vera, tea tree oil, neem leave, cedarwood, and grapeseed.
The herbal skin cream promises to show results within 3 days of first use. To use the product, do the following:
wash skin with plain water
dry skin
massage skin with gotucream
leave for 8 hours
wash skin again
Does It Work?
There are tons of herbal creams on the internet promising magical results after a short use; however, most of them are fake. On Gotucream's website, there are glowing reviews of how well the product worked. Nonetheless, we usually do not trust reviews on a product's website, as they could be fake.
We went elsewhere to look for unbiased reviews and found this on Scamdoc:
It does NOTHING for KELOIDS as advertisement claims to help or heal just about any skin issue…WE ALL SHOULD HAVE KNOWN BETTER…"IF IT'S TOO GOOD TO BE TRUE – IT'S NOT TRUE"
Conclusion
Gotucream is not legit. Like Creamairs, it is another fake skincare product that promises what it cannot achieve. We advise that you stay away from this herbal cream.
If you have used Gotucream or attempted to do so, please share your experience with us in the comment section.