With the emergence of social trading in our world today there is no doubt saying that investment and trading has witnessed a huge change as it has made trading easier, safer and leaving the investors smiling. etoro social trading is one of the platforms created for this purpose. etoro social trading is the leading online trading network with millions of users in 170 countries of the world. it is a platforms whereby online forex traders retrieve information gathered from other related traders and use these information to trade in their own account. the information enables them to make wise investment decisions.sharing of ideas, learning, interaction and competion becomes possible through the use of this platform.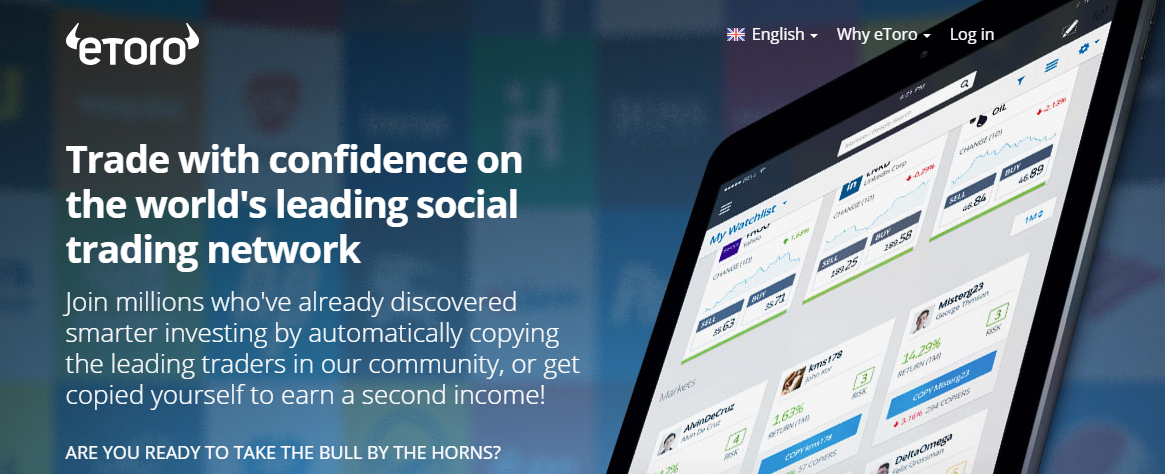 Who are the owners of etoro social trading?
The brains behind this unique online social trading network are Yoni Assia and David Ring with 300 employees across the world and it was founded in 2007
Do You Know You Could Get Back Your Money If You Have Been Scammed?   Great News! Click HERE to Get Started
How does etoro social trading work?
here, top traders (also known as popular investors) shares their knowledge and they are being rewarded once they are copied or followed by other traders. theses top traders receives 25% of the funds under their management plus commission free trading annually while the copiers are given a fixed monthly commission. for transparency sake and to prove to the traders that they are not being defrauded, these top traders displayed their true identity.
Is etoro licensed and regulated?
Yes, etoro is licensed and regulated in the UK and also by CySEC.
The regulators of etoro social trading are as follows: etoro (europe)ltd, a financial services company authorized by the cyprus securities and exchange commission (CySEC) under the license #109/10 and etoro(UK)ltd, a financial services company authorised by the Financial Conduct Authority (FCA) under the license FRN 583263
Costs involved in etoro social trading
Minimiun deposit: this differs depending on your region, in arab countries , the minimum deposit for opening an account with etoro social trading is $200 but in other areas it is $100 or 40% of the equity realized, that is up to $50. This money is entirely yours, which you would use in trading. A deposit of $20,000 and above affords the trader the privilege of becoming a premium member and as such, special benefits such as getting fast withdrawals, having a personal account manager, personal payoneer credit card will be accorded to him or her. the trader can also get direct access to the etoro trading room. Sounds interesting!
It is worth noting that copying a trader does not incur any additional costs.
also, etoro offers a considerable cost of trading, a very important factor to consider before any trader chooses a broker which is normally broken down into two categories which are spreads and commission and overnight financing payments or charges (also known as swap rates). they offer a favourable swap rate and a spread(for day traders) of 3 pips on EUR/USD currency pair (benchmark), 4 pips for GBP/USD and 2 pips for USD/JPY (during the most active market hour), although their spreads are a lit higher in today's market, this is being covered up by offering no spillage when traders are being copied automatically, what this means is that there is no difference between the spread of the copier and that of the trader being copied. They are all the same!
Maximium leverage-the maximium leverage of etoro social trading is 400:1
major aims of etoro social trading
etoro social trading is aimed at offering detailed and a well structured solutions to traders in order to make the financial market accessible to a wider range of people
Advantages of using the etoro social trading
Users of etoro social trading platform are entitled to numerous advantages which are listed below
It offers low spillage
Trade are copied proportionally
It displays figures from performances in the past
It is a very active social network
It is a simple  interface
It acts as a broker and also manages the social investment network
Trading/coping currencies, major indices, commodities, shares and ETFs  are made possible
Professional traders are attracted through their large customer base and    an advanced popular investor dashboards

How profitable is the etoro social trading?
This platform is very profitable but just as the popular saying goes that nothing good comes easy. the same applies to etoro social trading since it involves a lot of risk and as a potential or existing trader, your earning depends on your target and the amount of risk you are willing to take.  for you to earn high, you should ensure that traders you are copying are professionals  in line with your risk level and not only that, carry out continuous monitoring and evaluation to find out the progress so far. It is made easier for you because etoro lists out the top copied trader and his or her success rate.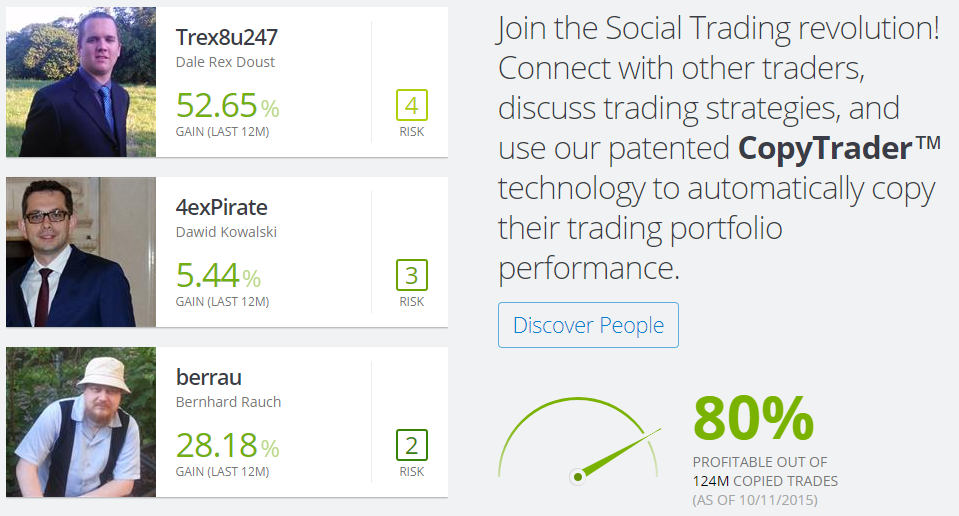 Some investment tools or strategies
etoro social trading offers various packages in order to help traders trade better. a few of them are:
copy funds-this uses ideas from few selected active investors. It reduces risk since it has many elements. The etoro copyfunds groups successful etoro investors together, each fund is managed by a sophisticated optimization algorithm
copy trader– since most traders are inexperienced and do not have time, this etoro copytrader has been developed to enable traders make the right decisions. It gives the trader the information they need to copy to right trader.
Educational Resources
etoro social trading  offers educational resources to its traders through trainings, webinars and videos whereby traders can be taught how to carry out major tasks.

Summary
Reviewer
Review Date
Reviewed Item
Author Rating