The company claims to be based in United Kingdom. It claims to be trusted and regulated, and also an award winning financial service provider for traders across the world.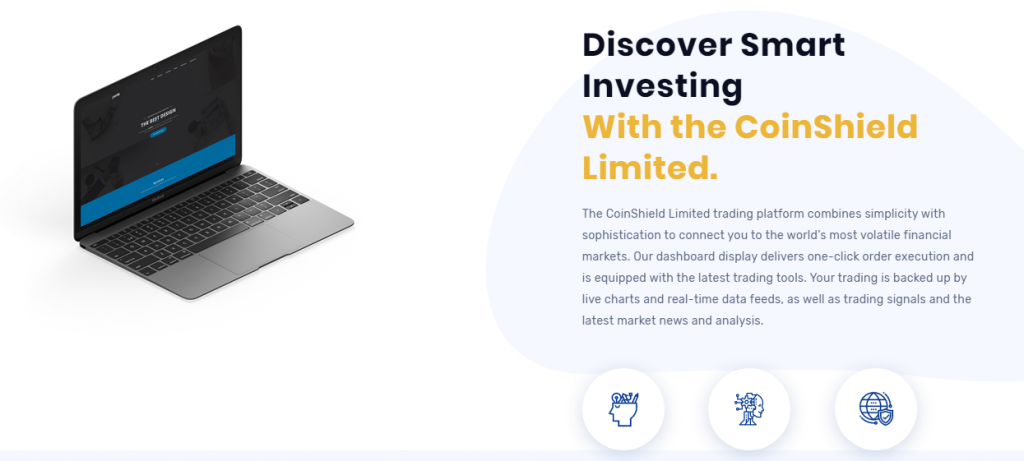 Their homepage appears so attractive and interesting.
CoinShield Trading Platform
CoinShield is showing traders something that looks like MT4 and MT5 trading platforms. We have actually discovered that there is no trading platform involved.
What CoinShield Claims to Offer
CoinShield claims to offer over 1000 trading instruments, including commodities, indices and Crypto coins like Bitcoins, scores of forex pairs, Ethereum, litecoin and Ripple with a leverage as high as 1:200, a choice of four account types, web based platform and CFDs on Stocks.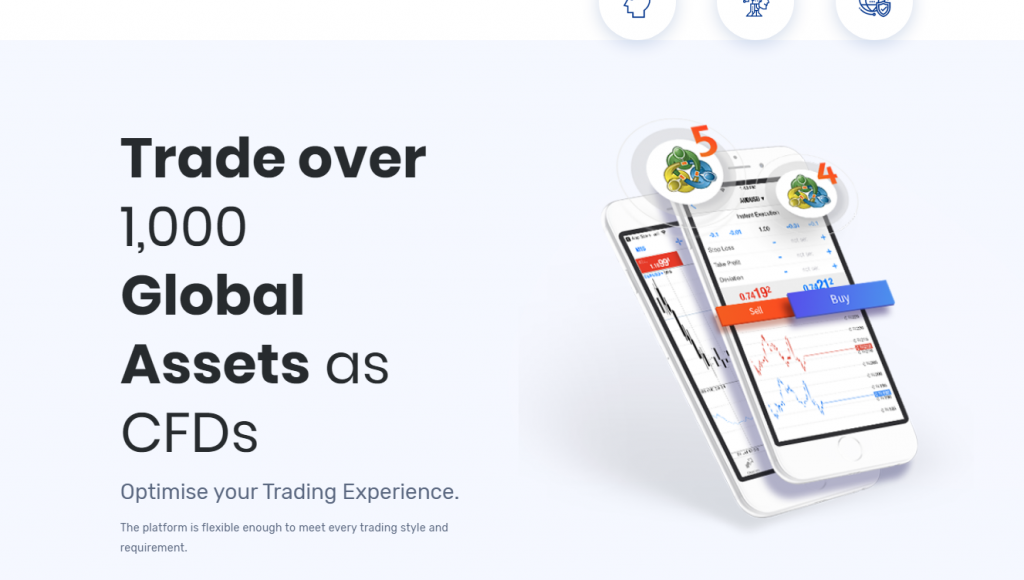 This broker claims it deal in Forex stock, bonds and real estate, and they are also creating automated trading bots for their clients.And their automated trading solutions provide efficient and reliable method to make money even as client sleep.
The broker also claims to have attracted over 30,000 investors. This statement is hard to believe, because significantly it has not been recieving any traffic.
CoinShield Account Types
Once members sign up, CoinShield limited is offering four different plans for them. These includes Basic, Gold, Platinum and Diamond.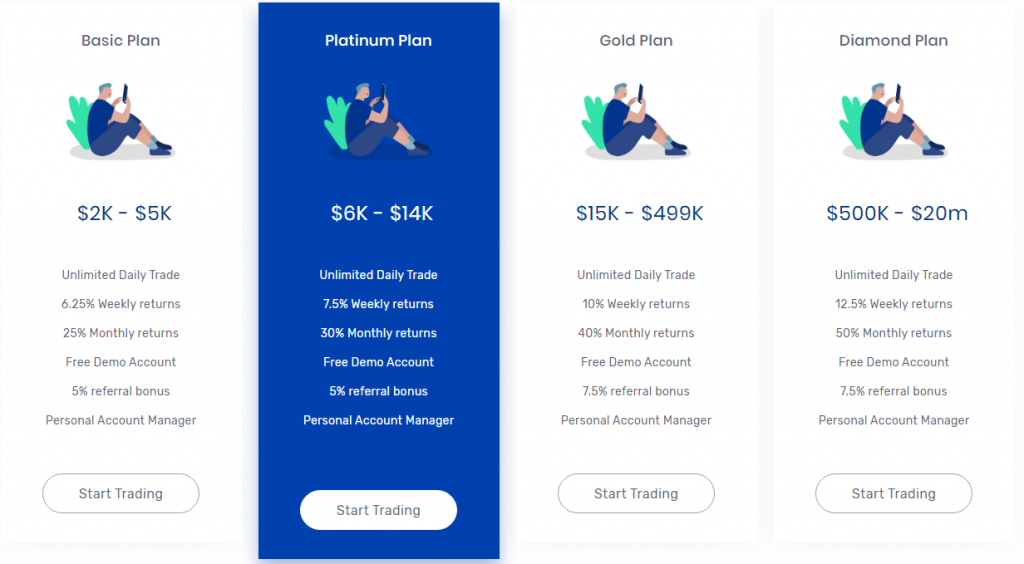 Basic Plan
$2k – $5k
Unlimited Daily Trade
6.25% Weekly returns
25% Monthly returns
5% referral bonus
Personal Account Manager
Platinum Plan
$6k – $14k
Unlimited Daily Trade
7.5% Weekly returns
30 Monthly returns
Free Demo Account
5% referral bonus
Personal Account Manager
Diamond Plan
$500k – $20m
Unlimited Daily Trade
12.5% Weekly returns
50% monthly returns
Free Demo Account
7.5% referral bonus
Personal Account Manager
Gold Plan
$15k – $499k
Unlimited Daily Trade
10% Weekly returns
40% Monthly returns
Free Demo Account
7.5$ referral bonus
Personal Account Manager
Each account comes with a personal account manager. They should provide evidence of their trading performance.
CoinShield Limited Deposit and Withdrawal
On their website, CoinShield Limited has no information on how members will deposit funds.
After members sign up, an email with bank account details are sent to which they should deposit funds. It turns out that you do not have access to withdraw funds from your account until you have traded your deposit at least 20 times.
Legit brokers won't restrict your access to withdraw your own funds.
CoinShield has a high minimum deposit of about 2000USD. This is a warning of danger.
Is CoinShield Limited licensed and Regulated?
The official regulator in the region were this broker claims to operate has issued an alert over this platform. They don't appear to be authorized by the Financial Conduct Authority as it has issued an alert over this broker.
This tells us that they are not licensed and regulated. Funds are not safe with unregulated brokers, so stay away from unregulated brokers.
Conclusion
We have carefully gone through their profile, and reviewing all the facts, we reached a conclusion which is, CoinShield Limited is a SCAM.
Their website offers a lot of trading instruments and this makes it appear to look legit and professional. But be careful when choosing a new broker.
Avoid scam websites like this. Stay safe .