Eight teenage girls have been arrested and charged to court following the murder of a 59 years old man. The fatal stabbing occurred around area of York Street and University Avenue, Toronto few minutes past 12a.m on Sunday morning. What led to the killing? Find out in this post
How did the incident happen?
The girls, aged between 13 and 16 were said to have come from different parts of the city and met on social media before meeting in person on the night of the attack, possibly for the first time. Their names were not disclosed since they are minors.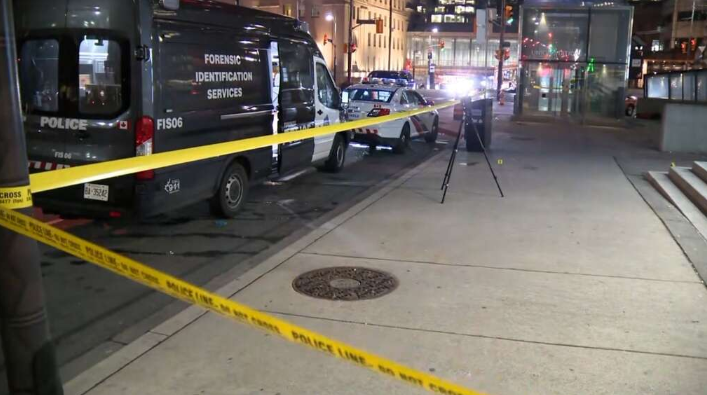 Speaking at a news conference on Tuesday, Detective Sgt. Terry Brown said "I wouldn't describe them as a gang at this point, but what they are alleged to have occurred that evening would be consistent with what we traditionally call a swarming, or a swarming-type behavior". He went further to say that the victim suffered multiple stab wounds and was rushed to the hospital were he was later pronounced dead.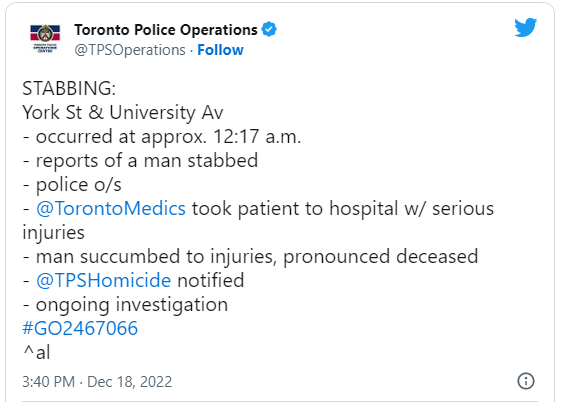 Prior to his death, the man had been living in a shelter for the homeless. His identity is not yet revealed. Although, Sgt. Brown noted that the victim of the Toronto stabbing may have been going through some hard luck recently and would not be viewed as being homeless because he had a very supportive family in the area.
Shortly after the attack, the eight girls were caught by the Police following a report from passersby who found the man on the street on the street with stab wounds. They have been charged with second-degree murder. Several weapons were also found with the girls.
What led to the Toronto stabbing?
Investigations are still ongoing to determine the motive behind the killing. But the girls were suspected to have been involved in another fight on Saturday evening.
"We don't know how or why they met on that evening and why that destination was downtown Toronto. Police believe the group may have been involved in an "altercation" earlier in the evening before the stabbing" Sgt. Brown reported.
Conclusion
The police is appealing to the public for more information as to what led to the fatal Toronto stabbing. The suspects will be making their second appearance in court by December 29.