CaraGala Skincare Reviews: Read this to know if this CaraGala peel pads can give you a glowing skin.
What Is Caragala?
Caragala is an online skincare platform founded by Gina Kirschenheiter. They produce cleansers, moisturisers, serums, masques & exfoliators that can improve the texture and radiance of your skin. They promise free shipping for orders over $50.
The store is located on www.caragala.com. And their contact information is:
Email: [email protected]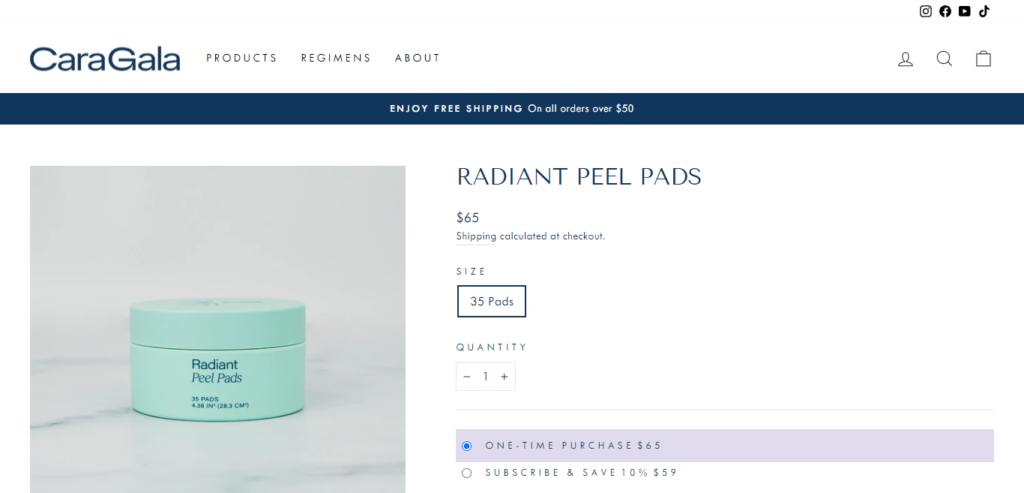 How Caragala Peel Pads Work?
Exfoliators like CaraGala Peel Pads are dermatologist-approved. They do the following:
remove dead skin cell
improve skin radiance
improve skin absorption
enhance the effectiveness of other skin care products
A pack of CaraGala peel pads goes for $65, and it contains 35 pads. The key ingredients in this product are:
lactic acid
mandelic acid
salicylic acid
botanical extracts
How To Use
CaraGala Peel Pads are best used in the evening, after cleansing has been done. As directed by CaraGala, apply pads on face and neck and leave for 1-3 minutes. Afterwards, rinse with cool water. Now that the pores are clear and the skin's absorption ability improved, apply a serum or moisturizer. Best done 1-3 times weekly, depending on the tolerability of your skin.
Do You Know You Could Get Back Your Money If You Have Been Scammed?   Great News! Click HERE to Get Started
Is It Safe To Use CaraGala Peel Pads?
You may feel a slight tingling when applying the peel pads, but this should not worry you; it is normal. However, if the tingling sensation prolongs, it's best you discontinue the product and consult with a dermatologist.
Skin types vary. Some skins are more sensitive than others. Only a qualified dermatologist can know what would be a good fit for your skin type.
Should You Trust CaraGala Peel Pads?
It's common to common across skin care products on the internet promising results they can't deliver. Usually, for scam products, you'll find over a thousand false reviews on their website. But CaraGala Peel Pads has only two, reasonably spaced. Also, they have a working email address and active Facebook and Instagram handles.
Their founder is not hidden. She's a known TV personality whose information is easy to find online. On her social handles, you would notice that CaraGala's website appears on her profiles.
Conclusion
Caragala Peel Pads are safe to use. But it's always good advice to consult with a dermatologist to confirm if it's a good fit for your skin type.
If you have used this product and you noticed things you would like to inform others about, please share your experience with us in the comment section.