Are you struggling with dry skin and wrinkles? Can PuriMe Mask improve your skin? Read this PuriMe Collagen Firming Mask reviews to know if this skin care product can give you a smooth and younger skin.
What Is PuriMe Collagen Firming Mask
PuriMe Sleeping Mask is a skin care solution that promises to brighten skin tone, moisturize face, and tighten spots, among others. A single package contains 1 pack of collagen face masks, about 20pcs of them.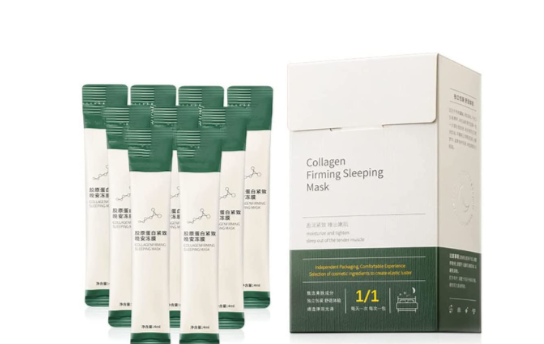 How It Works
The older we get, and the more we encounter stress, the less firm our skin becomes. This also happens because our body produces less collagen as we age, and therefore our skin begins to lose its elasticity. PuriMe Collagen Firming Mask offers to help the skin rebuild its lost collagen, thereby regaining its tightness.
PuriMe Mask contains the following key ingredients:
hydrolyzed collagen protein
argireline
matrixyl 3000+complex
How To Use
cleanse face thoroughly
pat face dry
apply gel mask, using fingers, on your face and neck
allow it stay overnight
Do You Know You Could Get Back Your Money If You Have Been Scammed?   Great News! Click HERE to Get Started
Does PuriMe Collagen Mask Work?
Recently, there has been a proliferation of skin care products on the internet, many of which promise to, by application or ingestion, replenish the skin's collagen and make it smoother and younger. However, many of these products, as we have seen, turned out to be unreliable. People who used them complained of seeing no changes.
To know the authenticity of a product, we firstly look out for customer reviews. For PuriMe Firming Mask, many reviews on Amazon asserted that the product did not work.
Here is what a customer had to say:
This product doesn't work as it stated, used for 2 months…

-Joyce
Also, understanding how collagen is formed or replenished would make one doubt how genuine collagen sleeping masks are. Gago Wellness, a skincare agency, wrote:
Collagen is made up of thousands of elements called amino acids. In order to turn collagen into a pill, powder, or potion, the manufacturers have to deconstruct it, so you can't be sure exactly what your supplement contains.

Gago Wellness
Conclusion
We are not sure about the efficacy of PuriMe Collagen Firming Mask. It is possible that it is not suitable for all skin types. So it is possible that it may not work for you.
There are many untrustworthy skincare products, like Pore Renew and Niu Age Skin Serum, promising amazing results on the internet. But, in the end, such products usually turn out to be fake. And that is why we conduct reviews such as this, to help our readers know if a product is genuine or not.
If you've used PuriMe Collagen Firming Mask, please share your experience with us in the comment section.