Have you heard of the Amazon pallet sale that is trending on social Facebook? Are you contemplating whether buy these return pallet or not? Then this post is for you. Read on to know more about the Amazon Pallet Sale.
What is the Amazon Pallet Sale?
Amazon usually give room for return of faulty goods purchased by their customers. These products are now packaged in a mystery box and resold to wholesalers. The box contains items such as phones, kitchen gadgets and other appliances. You are permitted to check the items in the box before purchasing. This can be seen as a business opportunity because the item are sold for a lesser price than their real value. However, scammers have taken advantage of this to defraud people of their hard earned money.
Do You Know You Could Get Back Your Money If You Have Been Scammed?   Great News! Click HERE to Get Started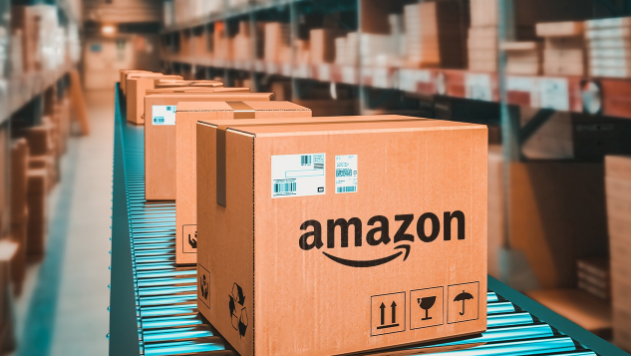 How does the Amazon Pallet Sale Scam work?
There are several posts and ads on Facebook saying that Amazon is offering these return items for $1 each. All these false claims. Amazon is not responsible for such. This is the handwork of scammers. What these scammers do is to set up malicious link to a sign up form which requires people to fill in their personal information. In order to stay away from this scam, you need to make sure that you are purchasing these pallets from the right source.
Where to purchase Amazon Liquidation Pallets
Amazon offers an easy way to reselling these liquidation Pallet through the Amazon Liquidation Auction. this can be done by random merchandise or placing items in various categories. These categories includes Amazon Warehouse deals– For used goods online, Amazon Renewed – for refurbished items, Amazon Outlet – Where overstocked merchandise are sold and Whot – A site where daily deals are sold at a discounted price. You can also buy these pallets from liquidation companies such as 888 Lots, BULQ, Direct liquidation among others. These companies buy from Amazon and resell to customers.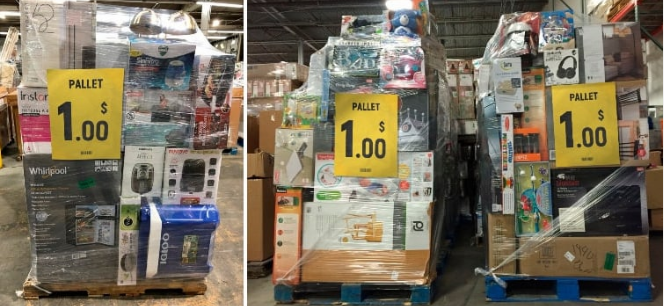 Conclusion
The rate at which people are been scammed this days is really alarming. Therefore, the best way to stay safe is to ignore any offer that seems too good to be true. Do not be in a hurry to click any link you see on Facebook or other social media platforms.