Facebook trader(Auto Trader) Scam Review: This software is deceiving unsuspecting individuals by claiming it could make them huge profits from the largest social network-facebook. In actual sense, it has nothing to do with facebook, rather it is a binary options scam.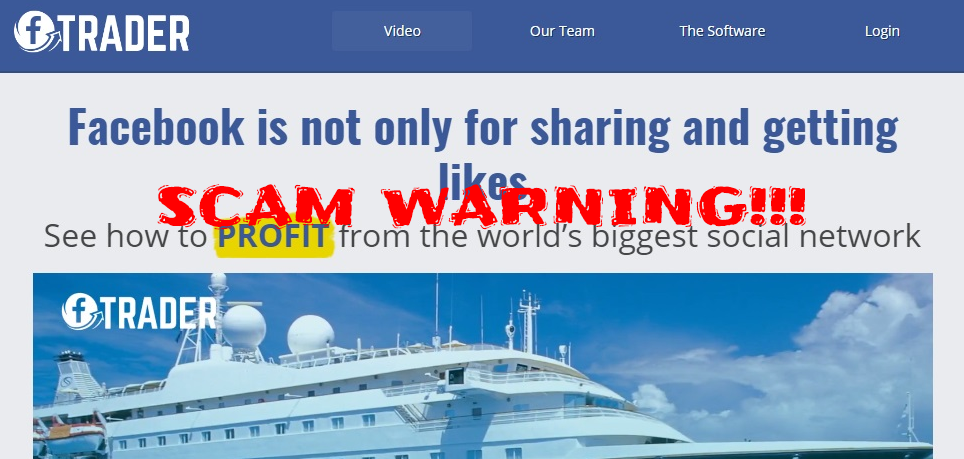 Owner of facebook autotrader
This software is alleged owned by John Thompson. The truth is that he is a hired actor by the scammers behind this software to conceal their real identity.
Facebook Trader Scam Exposed!!
Facebook Trader software claims to make huge profits for its. How they claim this huge profit is achieved, is by placing trades according to the information they get from facebook. The truth is that the software has nothing to do with facebook. Nothing about facebooktrader is real and it is not even free as we were told.
The photos of the alleged team responsible for the success of this software are all stock photos gotten from other websites on the internet. In order words, they are photos of people who may not even know that such a software exist. Also the facebook and twitter feeds are fake, they were fabricated, this is just a good work of photoshop.
All the testimonials you see on their website have all been fabricated by these scammers to convince you to join. In reality, the software losing money instead.
They claim that the software is free but the truth is that as soon as these scammers succeed in getting you register, they would demand you deposit money with their affiliated broker which are unlicensed. This money would be shared betwen them, leaving you with a trashy software that places losing trades. We advice you only deposit to trade with trusted systems that work.
Review Verdict
Facebook Trader is a SCAM
Conclusion
facebook auto trader is a dangerous scam. Do not listen to the lies they are trying to feed you with. They are just out to enrich themselves at your expense.
Trading binary options could be very profitable, only if you use legitimate softwares and tools. Run away from scams, they will lose your investments and leave you devastated. Only use systems recommended by our team of professionals. 
Thanks for reading our review of facebookTrader software. Stay safe! Fight scammers