Searching for Droplette skincare review? Do you want to find out if Droplette can truly improve your skin? Read this to know if this electromechanical micro-infusion device is the skincare magic it promises to be.
What Is Droplette?
Droplette skincare device is a misting tool that promises to work "better than your favorite serum" and take your skincare game to another level. A single droplette micro-infuser costs $299. And it is available on www.droplette.io.
Their contact information is: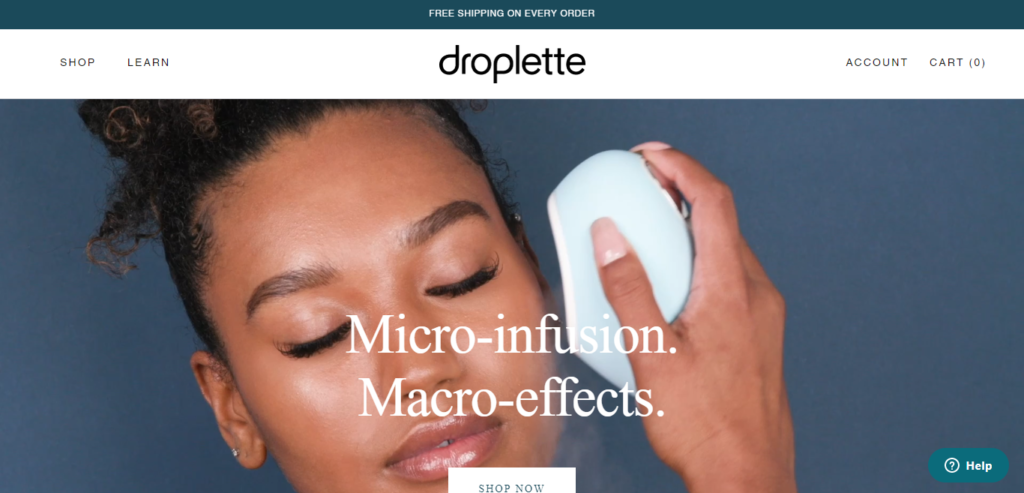 How Droplette Works
Droplette micro-infuser has two key components: the piezo and the pump. These components were designed to break through the skin's barrier and effectively inject their dermatologist-approved skincare water-based formula into the skin.
The skin, naturally, ejects foreign materials. Because of this, the skin successfully absorbs only about 10% of creams and serums. So, topical application is not as effective as many skincare manufacturers claim.
To overcome this barrier and properly introduce skincare ingredients into the skin, Droplette atomizes its formula in the piezo, and then the pump further reduces the molecule in size and pushes it into the skin.
In addition, for some microseconds, the airflow from the pump harmlessly disrupts the skin's surface. This properly introduces the required amount of their water-based solution into the skin. However, it causes no short- or long-term damage to the skin.
Do You Know You Could Get Back Your Money If You Have Been Scammed?   Great News! Click HERE to Get Started
What We Found About Droplette Skincare Device
The MIT-trained scientists Madhavi Gavini and Rathi Srinivas had built Droplette to treat Epidermolysis Bullosa. They received funding from the National Institutes of Health and Walter Reed Army Institute of Research.
When, over time, they noticed their device could do more than that, they brought it into the beauty and skincare market, revolutionizing the industry.
So far, there has been a lot of positive reviews praising the micro-infuser for its effectiveness. Droplette has a heavy number of followers across their social media handles.
Also, they have a high follower-engagement. There are many articles in reputable magazines, profiles of the founders, which confirmed that the product and the owners are authentic.
Conclusion
Droplette skincare device is legit. Nonetheless, when buying, ensure you're buying from the right source as there are many fraudulent stores out there impersonating original companies.
If you have used this product or attempted to do so, please share your experience with us in the comment section.