Bitsends.space is an alleged forex broker located in the UK, they claim to be an experienced organization in the administration sector and also long haul enterprises. They lay claims to possessing unique features that make their platform the right fit for investors.
In the review below, we take an in-depth look at the features Bitsends.space claims to offer. The review covers aspects of its licensing, its account types, its leverages, and its withdrawal and deposit methods. Read through our review to see what we and other experts have to say about Bitsends.
Table of Contents
Do You Know You Could Get Back Your Money If You Have Been Scammed?   Great News! Click HERE to Get Started
Bitsends.space Trading Platform
Bit Sends is a forex broker that claims to have been in the industry since 2010. They claim to be "a very experienced and promising organization in the field of trustee administration and long-haul ventures."
The company assures investors the ability to use multi-currency trading on the forex market, but fail to mention what to expect. Leaving the definition to be vague and widely interpreted as one sees fit
They promise multiple features like strong DDoS protection, Quick withdrawal (All evidence to the contrary), Reliable Investment Platform and a COMODO SSL with Green bar
They also have an affiliate program. Bitsends.space investors according to the site, can earn from the referral percentages and representative percentage in the plans. Meaning that investors under Bit Sends don't need to trade to earn money.
Bitsends.space Account Types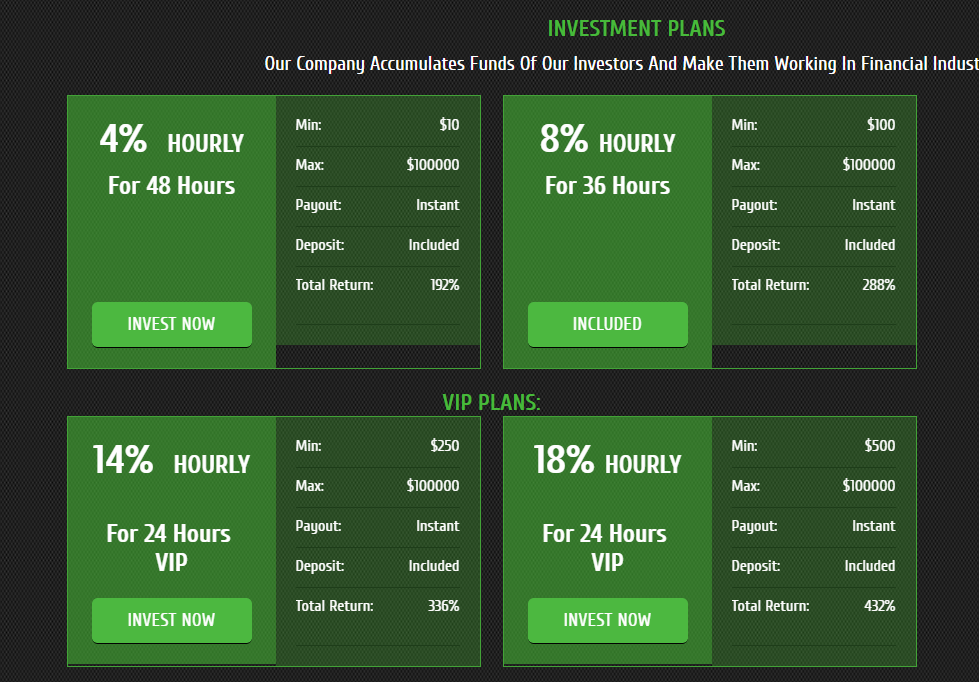 The minimum amount required to trade on Bitsends.space is $10. The $10 account comes with an entitlement of 4% hourly with a total return of 192%.
Another plan comes at a minimum deposit of $100. It comes with a total return of 288% with an hourly entitlement of 8%
The VIP plans come with a $250 and $500 minimum deposit. With total returns of 336% and 432% respectively.
Bitsends.space Withdrawal and Deposit Methods
Bit Sends allegedly has a team of specialists that maintain a steady wage for their investors. All investment plans under the platform promise investors an instant payout.
For depositing Bitsends.space accepts Perfect Money, Payeer, and Bitcoin as well. Despite their massive claims, we didn't find any proof of payment
Is Bitsends.space Licensed?
The platform claims that "Any investor can easy to check the company registration details before making a decision on cooperation."
They direct people to go the CompaniesHouse website, "the official registers of legal entities in the Great Britain." The website also claims in their about us page to have a company registration number of "10183073" but seemingly contradict themselves on that same page and others by listing the company registration number as 1152458 under the license of the license of under licenses of the company's house. Which is completely made up.


Bit Sends is located in 80 Guildhall Street BurySt Edmunds, Suffolk, IP33 1QB, United Kingdom which means they should fall under the regulatory body of the UK which is the FCA (Financial Conduct Authority.) After comprehensive research we couldn't find either of the registration numbers as belonging to them. And we found out the address of their office was made up and does not exist.
Conclusion
In conclusion, we wouldn't advise or recommend you to trade with BitSends.com as we could not substantiate their claim of being a registered company. According to Whois.com, the platform although claiming have launched in 2010 just registered on May 2020 and the domain name expires in 2021. Bitsends.space is likely a platform run by scammers, trading with them would likely result in you losing your money.