1 Million Euro Monats App is a SCAM. Read our review before signing up. The 1 million euro month app is a software that automates binary options trade. Everyday fraudsters keep coming up with scam trading softwares to swindle innocent traders, that is why you have to regularly visit our site to get updated on latest scams so you don't fall victim.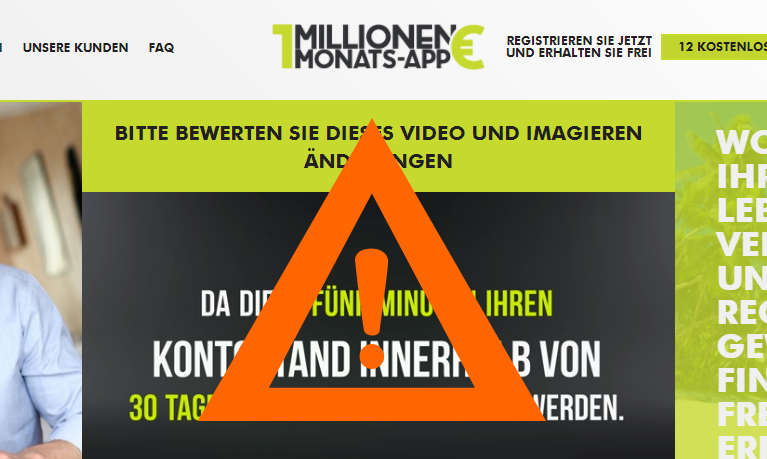 Who owns this software?
According to the sales video he introduced himself as Tobias Frankhauser. Don't believe whatever he says, he is a paid actor hired to tell you lies.
1Million Euro Monats App Scam Exposed!!
According to Tobias, this software has brought him and his team over €38 million in the past 3 years and its beta users are making over €1million every month. These are all lies, we did our research and found out that this system was created on February 2017 (see picture evidence below).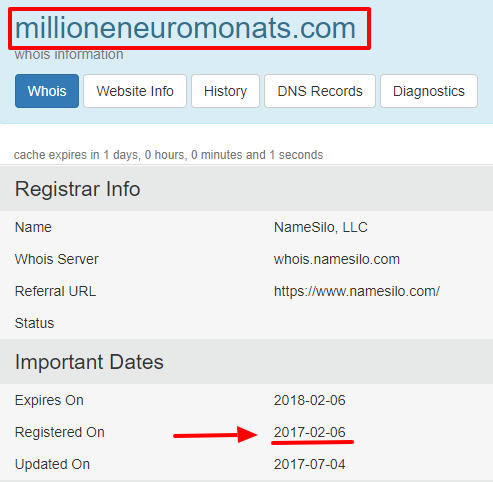 So how come a software that was created in February 2017, barely 6 months ago had made €38 million over 3 years. This goes to prove we are dealing with a scam here.
Also, they claim that this software has a 100% win-rate. This is absolutely false, professionals in binary trading knows fully well that no software can attain such accuracy because of the ever changing way of the financial market. This is obviously a red flag and we advice you to keep off.
Fabricated testimonials: Like most other scams, the 1 millionen euro monats app uses fake testimonials, they stole pictures of people from the internet and claimed they have been making huge money with their software.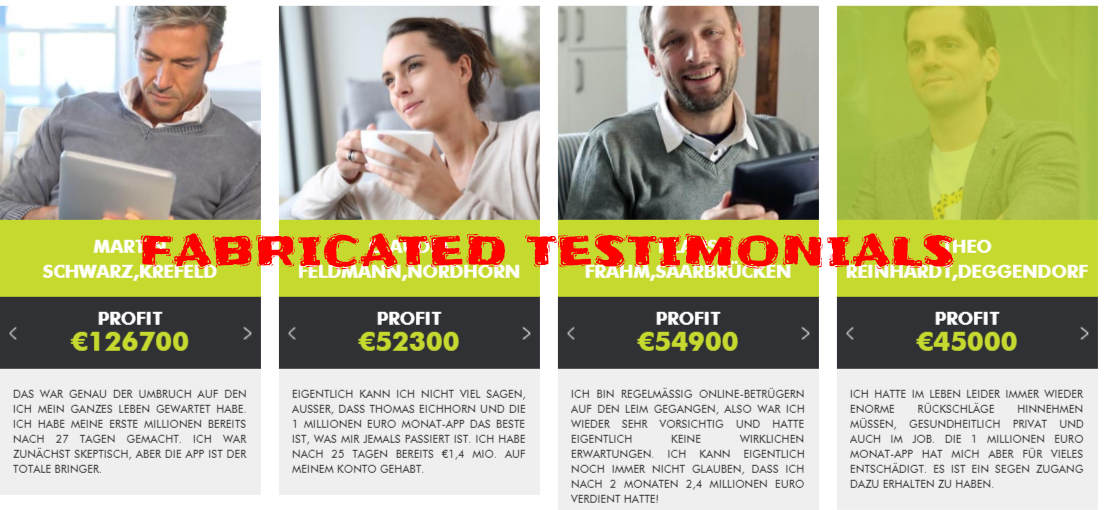 The people whose pictures you see up there do not know that these scammers are using their pictures to perpetrate a scam.
Review Verdict
Millionen Euro Monats is a SCAM
Scam Blacklisted website: millioneneuromonats.com
Conclusion
The MillionenEuroMonats software is a HUGE SCAM. Traders should beware of this software. If you want to make money trading online we advice you to avoid this software and go for legitimate software we recommend.
Trading binary options could be very profitable, only if you use legitimate softwares and tools. Run away from scams, they will lose your investments and leave you devastated. Only use systems recommended by our team of professionals. 

Thanks for reading our review of MillionenEuroMonats. Stay safe! Fight scammers