Vfinanch Review: Scam or paying? Vfinanch.com is an investment platform that was launched late 2018. They are supposedly located at 27 Atherfold Road, London, United Kingdom, SW9 9LN and could also be reached via email – [email protected]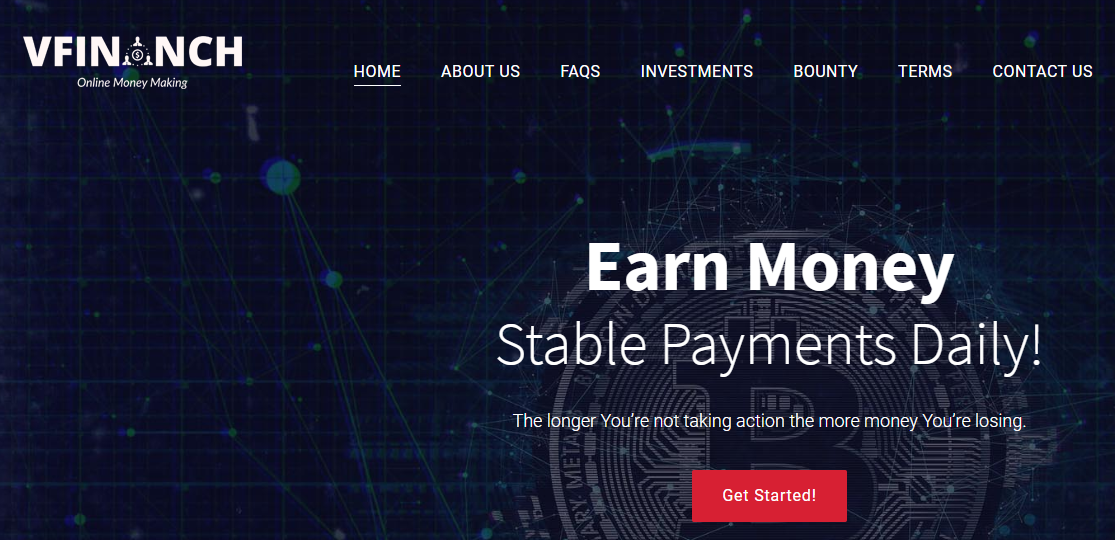 What You Should Know About Vfinanch
There are a lot of reviews online promoting this Platform. However, what they fail to tell the public is that Vfinanch does not do any business in the real sense.
Is Vfinanch Legit?
The platform appears legit. But one thing you should know is that the returns they offer is quite ridiculous. There is no way you can make such returns in a real business.
How Does Vfinanch Work
We are convinced that Vfinanch  is another HYIP. HYIP's are ponzi schemes. What those behind Vfinanch do is collect bitcoin from one customer and pay another customer. It is like a circle. Most of them provide a registration certificate and so-called evidence of payments. Don't be deceived, anybody could get a sham address and certificate most especially from the Company House in UK which most of them use, for just £5. The truth about Ponzi schemes is that they last for just a couple of days or weeks, when there are not much investors depositing, they tend to collapse.
OUR CONCLUSION-
BEWARE

!

In as much Vfinanch seems to be paying, we know it wouldn't last. They will only pay initial investors. When the system becomes cramped there wouldn't be enough funds to go round. Stay away from Vfinanch.com. HYIP's are not good for you. 
Our Recommendation
You can invest in cryptocurrencies like bitcoins, ethereum e.t.c and make profits. Lots of investors are keying into this huge promising opportunity which is the rave of the moment.
For Legit profitable Cryptocurrency Mining Platform  Click HERE

To Trade Bitcoin profitably with the help of an autotrading software- Click HERE