Have you been experiencing severe health challenges and you came across Rejuvenate CBD Gummies? Are you are contemplating giving it a try? Before doing that, read this review to the end to find out more about this product.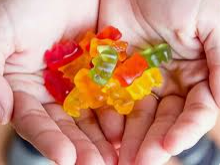 It is common to see several products online claiming that they provide the best services in the market. This is as a result of the fact that people are always seeking for easier ways to get quality services with lesser cost. Therefore, one need to thread with caution.
About Rejuvenate CBD Gummies
CBD Gummies are gradually gaining popularity in the health sector. Rejuvenate CBD Gummies are oral gummies that is said to be formulated with natural ingredients that help fight against a wide range of illnesses and medical conditions like migraines, uneasiness, stress, and others.
Features
Rejuvenate CBD Gummies are chewable gummies made with only full-spectrum cannabinoid extracts gotten from hemp plant. The hemps does not contain THC. They are packaged in a bottle of 30 gummies and contain 500 mg of the hemp fixing per bottle. Other ingredients used to make this product include fractionated coconut oil, gelatin, citric acid, natural colors, and artificial flavors.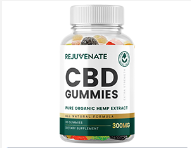 Rejuvenate CBD Gummies Usage
For maximum effectiveness, they recommend that two of these chewy candies should be taken each day. However, it is not suitable for pregnant women and persons under the age of 18.
Pro
It reliefs stress and pains
Fights against depression
It aids sleep thereby improving your mental, physical health
Made with natural ingredients that provides health benefit.
Cons
May cause drowsiness and nausea
As opposed to their assurance of a perfect health, users of this product are likely to experience drowsiness, throat dryness and nausea.
Not sold in physical stores.
You can only purchase this product online through their official website as they are not sold around the neighborhood
No user reviews of Rejuvenate CBD Gummies
There are no user reviews of this product online so there is no way to verify their claim of a perfect health. Therefore, we cannot conclude that this product provides the satisfaction it claims.
Unknown store owners
There are no details about the owner and seller of Rejuvenate CBD Gummies. This makes shopping with them risky. we usually advise shoppers to purchase products from well known brands to reduce the risk of being scammed.
Conclusion
We cannot actually tell whether Rejuvenate CBD Gummies is as effective as it seems since the product has not been reviewed by users online. We do not endorse Rejuvenate CBD Gummies.