Herbaluxy Teeth Whitening Review
Are you suffering from tooth discoloration and you came across Lanthome teeth whitening essence sold by Herbaluxy? Wondering whether it is capable of giving you the sparkling teeth you desire? Then read this review to know more about Herbaluxy teeth whitening.
It is common to see several products online claiming that they provide the best services in the market. This is as a result of the fact that people are always seeking for easier ways to get quality services with lesser cost. Therefore, one need to thread with caution.
What is Herbaluxy?
Herbaluxy is an online store located at herbaluxy.com. They specialize in the sale of natural, vegan, cruelty-free cosmetics and skin care products. Lanthome teeth whitening essence is sold at Herbaluxy for $19.

About Lanthome teeth whitening essence
Lanthome teeth whitening essence is a product that is said to be formulated with active ingredients that gently yet effectively remove stubborn stains and all kinds of dental plaque that brushing alone can't get rid of, without giving you sores, causing damage to your enamel, leaving you with a gleaming smile and a fresher breath. It comes with a teeth whitening pen that houses a portable-sized dose of whitening essence which can be applied anytime and anywhere.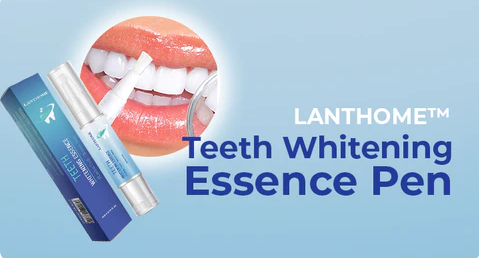 Lanthome usage
Using this product involves three steps
Step 1: Clean your mouth with warm water then dry your teeth
Step 2: Brush the gel into your teeth, squeezing one end of the pen.
Step 3: Rinse your mouth after 30 seconds to 1 hour of application
Features of Lanthome
Lanthome teeth whitening essence has a net weight of 4ml with a product volume of 1.8cm x 1.8cm x 12.8cm. The active ingredients are Water, Glycerin, PEG-400, Hydrogen Peroxide, Sodium Hydroxide, Disodium EDTA, Potassium Nitrate, Mentha Pulegium, Sodium Saccharin.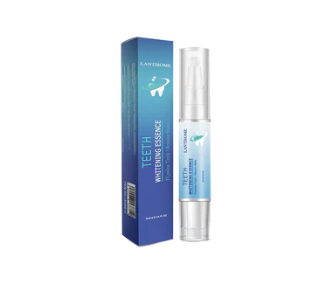 Pros
It is easy to use
Comes with a compact design that you can travel with
Gets rid of any dental plagues and protects sensitive gums
Made with ingredients that freshens breath
Cons
No user reviews of Lanthome teeth whitening on other platforms
The only customer reviews we can find are the ones that have been provided in their website. There is no other review from user on any external site. Therefore, we cannot conclude that Lanthome Teeth Whitening essence provides the satisfaction it claims.
Newly created website
Herbaluxy.com happens to be a newly created website. It was created in March 2022 and has a short life span. This is an indication this is not a genuine store. Online shoppers need to be cautious when making purchases or using services from a very new website because they might not be secure.
Unknown store owners
There are no details about the owner and seller of herbaluxy teeth whitening anywhere on their website. This makes shopping with them risky. we usually advise shoppers to purchase products from well known brands to reduce the risk of being scammed.
Conclusion
We cannot actually tell whether Herbaluxy teeth whitening is as effective as it seems since the product has not been reviewed on any external sites. We cannot also endorse herbaluxy because it is just a new website which may not be scam free.