Scams and What You Can Do To Recover Your Money
If you have been victimized by a binary options/forex/crypto scam or some other type of online trading or investment fraud – you may have had the following happen to you.  You suddenly can't withdraw your funds.  You have had your funds traded away by your account manager.   You can't login to your account or the website is totally blocked.  No one is returning your phone calls or emails, or you facing delays after delays.  In short, your money is gone and there is no one to talk to….unless of course – you wish to deposit again.
Common Scams or Abuses in the Online Trading World
Refusal for Withdrawal
Abusive Terms and Conditions
Trading Platform Manipulation
Account Management, ie. trades being done without your permission
Crazy Trading Advice
Psychological Manipulation and Bullying
Unauthorized Transactions
False Promises
Other online scams are typically less complicated than what occurs in Binary Option, Forex and other unregulated online trading brokerage scams.  When you have a trading account and you understand the "risks" involved – you take into account the fact that your money could be lost.
However, what that means is that you understand is that trading is risky…not that actual company you are dealing with is risky!  When you find out the unregulated brokerages are registered offshore and have these fake company addresses around the world – when you find out the account manager is really only in it for your deposits – when you find out that your money is gone and the brokerage company is laughing at you – it is truly awful.
There are solutions – thankfully.
In most cases, regardless of whether you a credit card, debit card or bank wire transfer to the online scammers, MyChargeBack should be able to assist you.  They are a fund recovery company which has a strong track record and will tell you honestly if you have a case or not.  Most times, unless the deposits were over 3 years ago, they could present a quality strategy to recover the lost funds.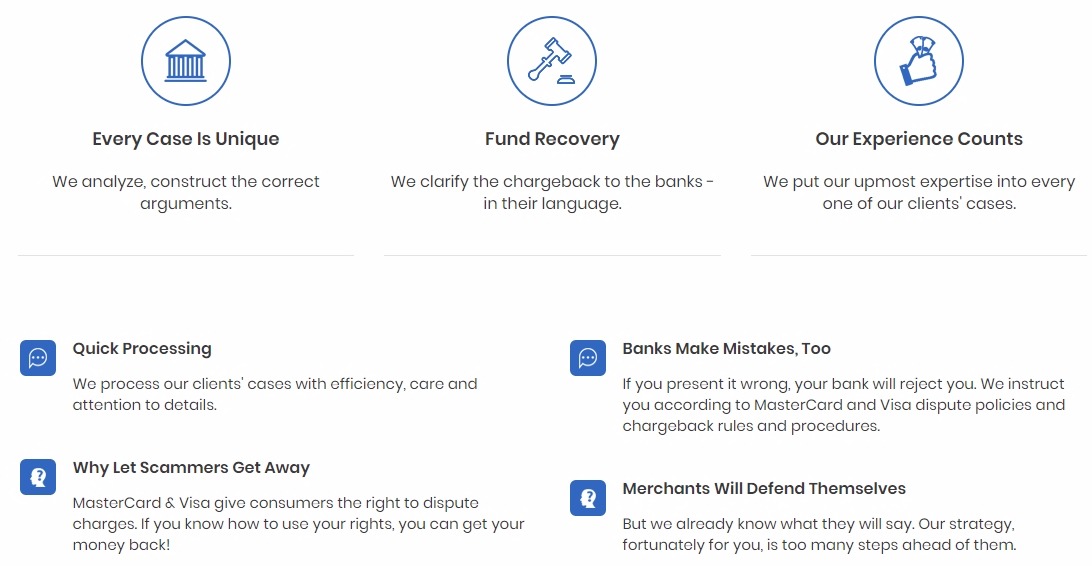 Proving The Scam to the Bank and Arguing Your Case Correctly

Victims of scams many times get themselves into even more trouble at the bank – when the mistakenly file disputes or chargebacks without the proper information.  Banks can easily misunderstand what happened, or just ignore the case altogether, insisting you work it out with the scammer!  This is basically like pouring salt on an open wound.

MyChargeBack has a lot of experience and a number of proven strategies that

1) convince the bank representatives that the law protects consumers and